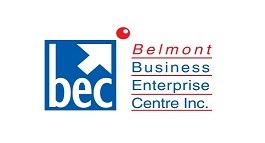 Balancing Work And Life
Get your life 'back on track'
Good balance prevents burnout, which is when we feel emotionally exhausted and our sense of personal accomplishment is diminished. Increased intensity in work demands and the imbalance work-life outcomes are, for many of us, dramatically eroding our health, and impacting on our overall performance in work and life situations.
This webinar will help you to get your life 'back on track' and find the balance that is vital for us all to implement management and cultural change in our life to reduce long hours of work, reduce work intensification and mitigate negative work-life interference.
Topics covered will include:
The FIVE most important areas of our lives that produce a vibrant and healthy Balance
The impacts of a poor Life-Work Balance
Explaining why finding a correct Work-Life Balance is so important
The main issues that affect us all
The first steps in restoring a Balance
7 Tips to implement
Strategies for employees and employers
Achieving Work – Life Balance
The product includes 1 MP4 webinar and 1 PDF file. The items may be viewed/downloaded up to a maximum of 2 times within 7 days of your purchase. The webinar is viewable online from the comfort of your home or office.
Related Products