Are you a small business owner looking to expand your network and grow?   
Joining Friends of Belmont BEC is a smart way.

As a member, you'll join a dedicated community of entrepreneurs, business owners and industry professionals plus gain from expert advisors and support.  Our resources, events and programs can help you to take your business to the next level by building meaningful connections and gaining valuable insights.  
Enjoy priority, discounted access to our workshops and training seminars. 

Receive priority, discounted business advice and mentorship from Belmont BEC experts.  

Make connections at our networking events.  

Join a vibrant and supportive business community to help your business succeed.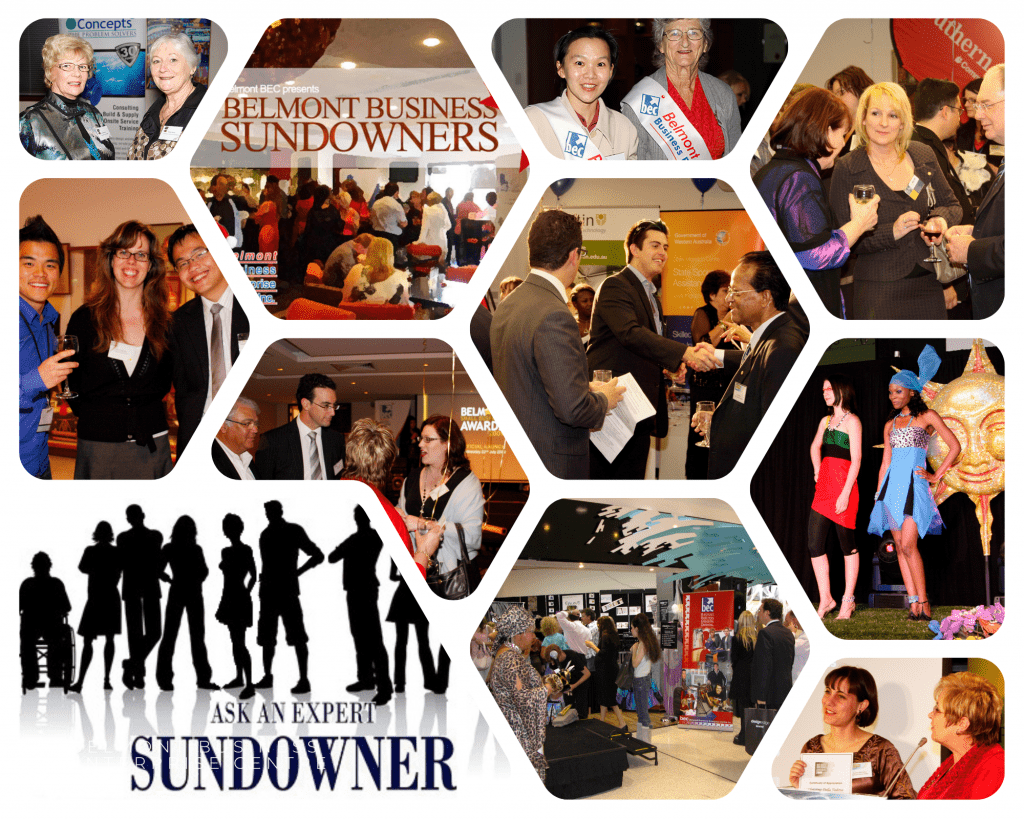 '

Choose your membership option based on your current needs and budget and become a member today. We'll respond and you will have access within 24hours of your payment being processed. Please note: GST is included in prices.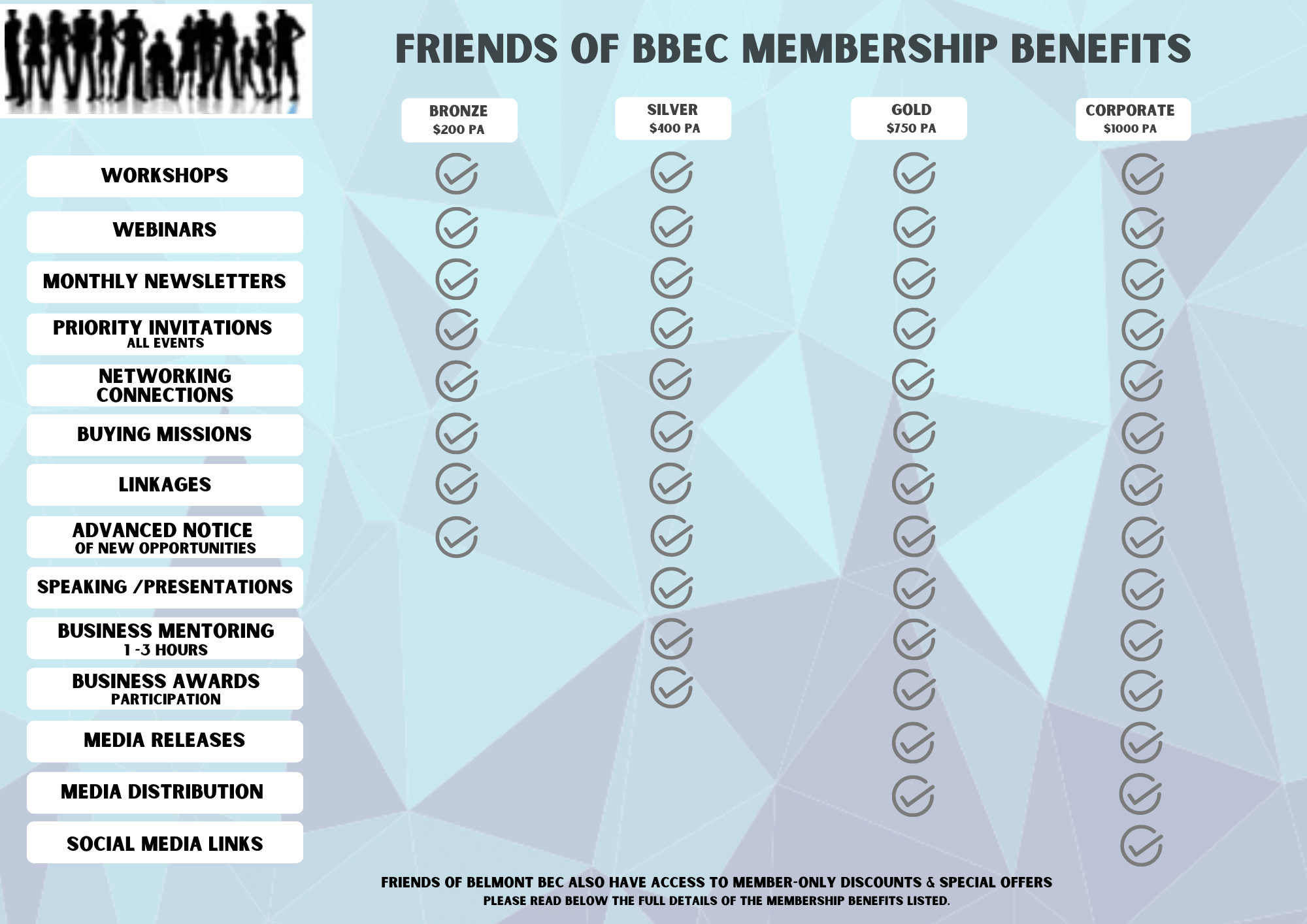 To become a Friend of Belmont BEC, simply take these steps:
Step One: Please complete the Subscription

Form below and then Click Submit.
Step Two: Choose your desired subscription option (click one of below options) you will be redirected to online payment page. We will then receive your payment and application form and will be in touch with you.



Friends of Belmont BEC Membership Benefits in Detail
a.    Belmont BEC workshops are available complimentarily to Friends of BBEC.
b.    Complimentary Belmont BEC webinars are available to Friends of BBEC: Bronze 2, Silver 4, Gold 6, and Corporate 8.
c.    Friends of BBEC have an opportunity to submit relevant news topics for insertion into the Belmont BEC's monthly newsletter.
d.   Priority for invitations and tickets to all of our business events will always be given to our Friends of BBEC.
e.   Opportunities to participate in Buying Missions for relevant industries.
f.    Friends of BBEC can benefit from subsidised travel, accommodation, expo display costs funded by the strong relationships of BBEC in Australia globally.
g.    Friends of BBEC are the first to know about government and community funded training, and grant opportunities
h.   Friends of BBEC may apply to be a Speaker or Presenter at one of our many networking events. Silver, Gold and Corporate only.
i.    Business Mentoring provides one-on-one support for small business owners and Friends of BBEC. Silver 3 hours, Gold and Corporate Members 3 hours.
j.    Valid for one Media Release written by a communication professional – includes writing and up to two editing before final approval.  Gold 1 and Corporate 1.
k.  Valid for the Distribution of the Media Release to our Media Network. Gold 1 and Corporate 1.
l.   Social Media Linkages Valid for one Link of a Webpage, or Facebook page or hash tag.
m.  BBEC will also share posts from Friends of BBEC, at no cost, if  relevant to our business network.
n.   Invitations to participate in the BELMONT BEC & WA Awards.