Workshop – Improve Your Profit Margins with Lean Business Systems
July 21, 2016 @ 9:30 am

-

11:30 am

$49.00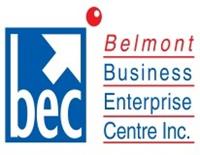 What is stopping your organisation from banking its full potential?
•         Scrapped materials and reworked jobs;
•         Machinery breakdowns;
•         Task changeover times;
•         Lack of communications;
•         Supply chain management;
•         New starter competence and confidence levels; or
•         General lack of organisation or desired culture?
This session will give you a broad understanding of the following:
 Lean & Six Sigma business improvement methodologies, and DMAIC improvement cycle;

Common tools used in practical problem solving and project snapshots of how those tools have saved $1,000,000 's;

The associated funding support available for you¬ to implement your business improvement program.
Attendees are offered a free problem solving DMAIC template plus an hour of complimentary coaching to get your project underway.
About the Presenter
Damian Grow is an accredited Lean Six Sigma Black Belt, who has a wide range of career experiences, including Defence, Construction, Mining, Learning & Development, Manufacturing, Engineering and Logistical organisations.  He has facilitated over 250 process improvement initiatives; reducing waste, improving quality, increasing productivity and profitability.