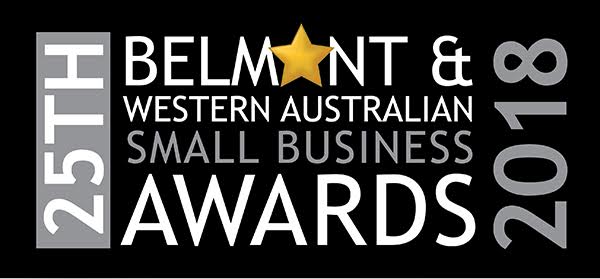 25th Belmont & Western Australian Small Business Awards 2018
The 25th annual Belmont & Western Australian Small Business Awards will officially launch on the 18th of April at the City of Belmont Civic Centre from 6pm until 8pm.
For more information on how to enter or nominate a business for 25th Belmont & Western Australian Small Business Awards 2018   Contact Belmont BEC
The Awards are open for entries from small businesses, individuals and organisations from across Western Australia and provide recognition and encouragement for achievements and business excellence.
This year's 26 awards include the following categories for entrants to consider such as:
Best Marketing Award sponsored by Westways Visual Communication & Worldwide Printing Solutions
Karl Farrell Inspiration Award sponsored by TCF WA
Corporate Social Responsibility Award sponsored by Employment Services Group
Most Creative Award sponsored by BEC Belmont
Community Spirit Award sponsored by Southern Gazette
Sustainability Award sponsored by Mustera Property Group
Best Retail Business sponsored by Belmont Forum
Fashion Industry Award sponsored by TCF Australia
Business Woman of the Year sponsored by BPW WA & BPW Business Incubator
Business Migrant of the Year sponsored by The Australian Asian Association WA & Hong Kong Australia Business Association WA
Best New Business sponsored by City of Belmont
Spirit of Australia Award sponsored by Hanssen Project Management
Young Entrepreneur sponsored by Business News
Achievement Award sponsored by Ascot Rotary
Indigenous Business of the Year sponsored by Perth Airport
International Trade Award sponsored by BEC Global
Tourism Award sponsored by WA State Government
Mentor Award sponsored by Watering Concepts
Customer Service Award sponsored by Telstra Business Centre Belmont
WA Racing Industry Award sponsored by Racebreed Australia
Enterprise of the Year sponsored by Fuji Xerox
Business Person of the Year sponsored by Belmont Rotary
Judges Award sponsored by Res-Q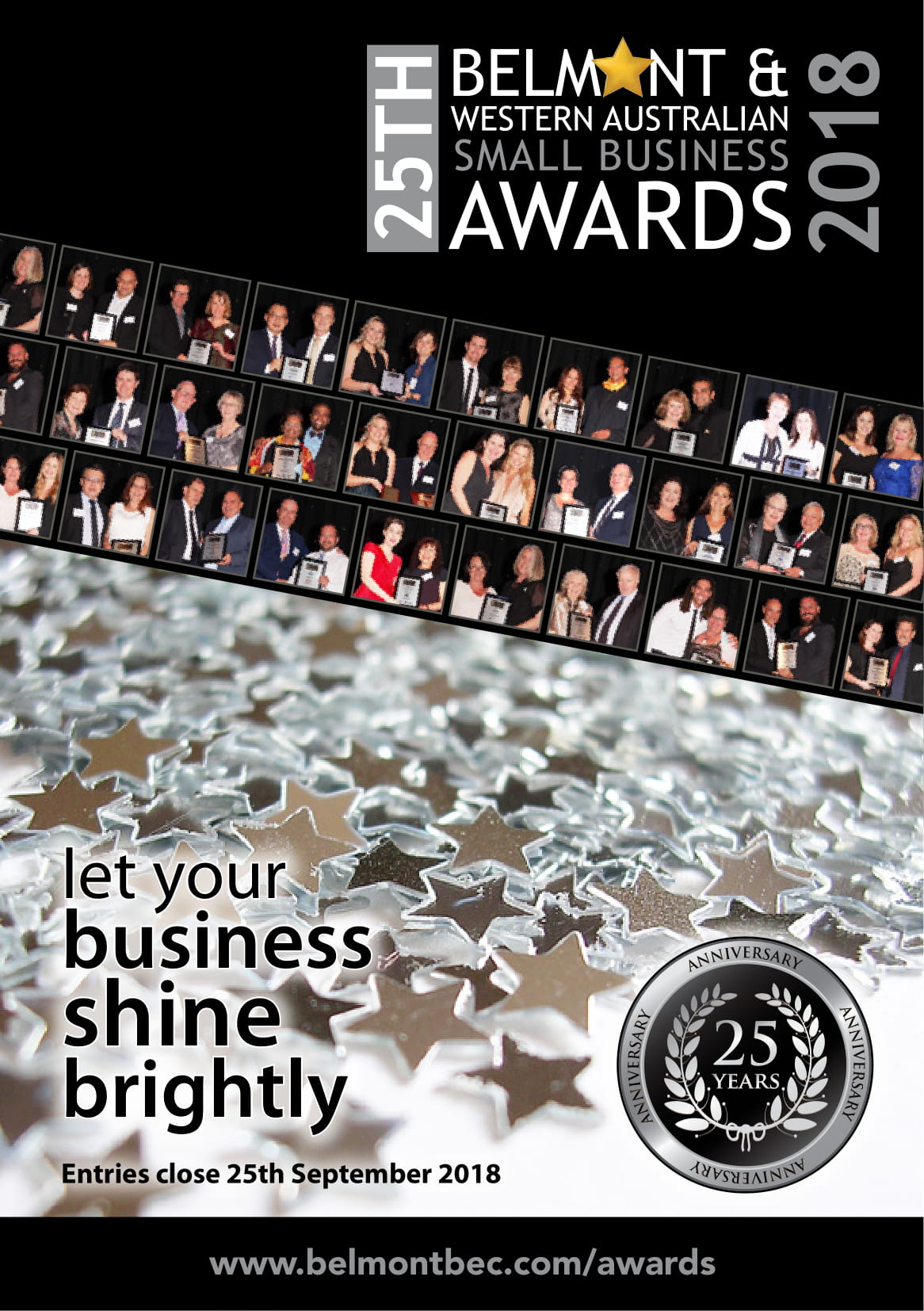 Contact us to receive your Application form and help with your submission.
Email Belmont BEC or phone +61 8 9479 3777
Read our Five tips to a successful Awards Submission
25th Awards Media Releases
The Belmont & Western Australian Small Business Awards Celebrate 25th Birthday
Do you know a small business in WA that deserves recognition?The 25th Belmont & Western Australian Small Business Awards are now open.
25th Awards Media Articles
ASSISTANCE IS AVAILABLE WITH YOUR AWARD ENTRY
Businesses wishing to enter the awards can access complimentary Information Sessions on 'How to Prepare Award Submissions'
Free Award Entry Kits and Award Mentors are also available.
Please contact us  to arrange assistance with your entry.
HOW WE JUDGE BELMONT & WESTERN AUSTRALIAN  SMALL BUSINESS AWARDS
The Judging Panel consists of business people selected for their specialist small business knowledge. Judges have the right to place entrants in an alternative category, if they deem necessary. Finalists will be notified and asked to provide additional information if required by the Judging Panel.
The Judges'decision is final and no correspondence will be entered into. Confidentiality – The information contained in your entry will remain confidential and will only be accessible to the Judging Panel.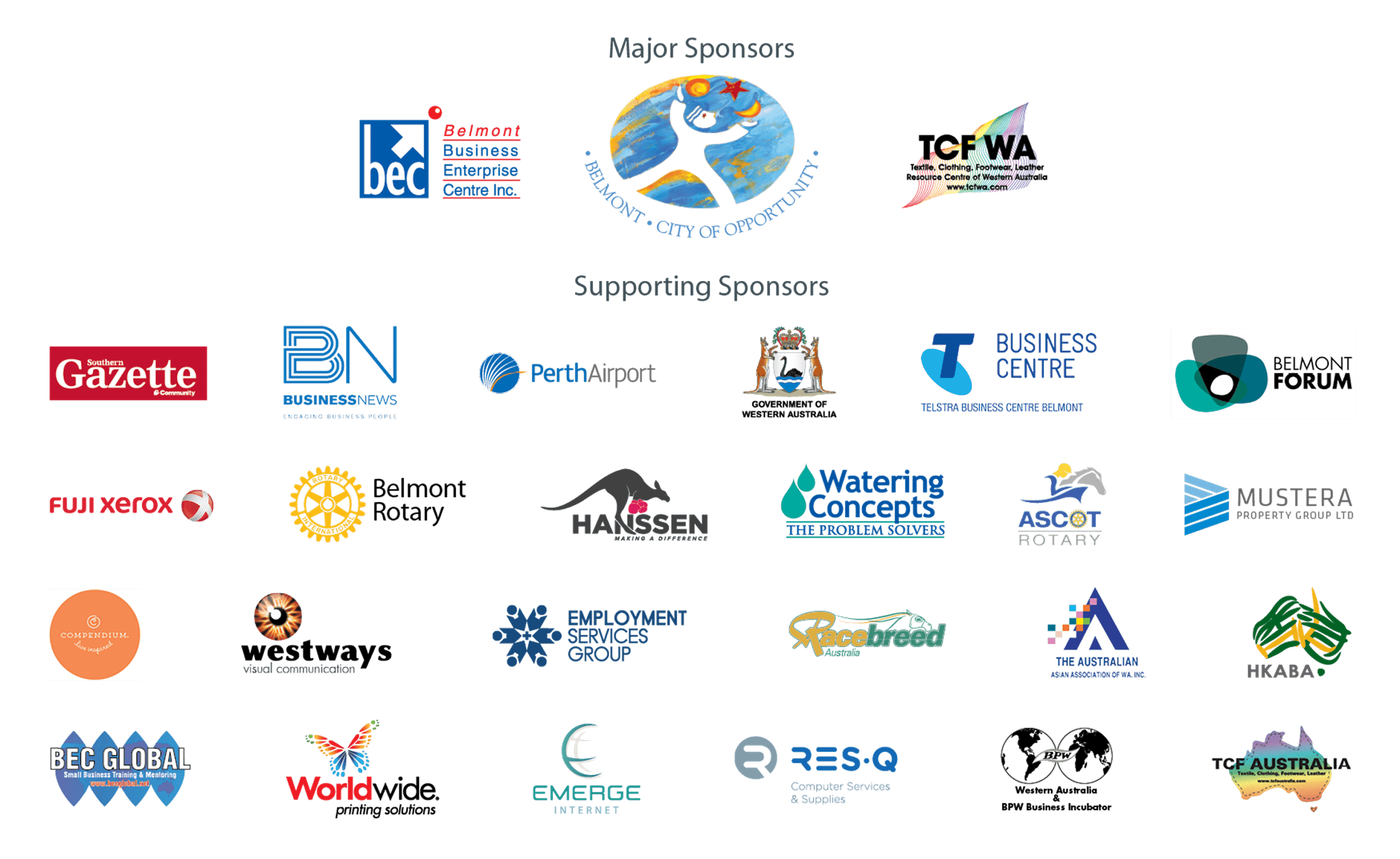 The Belmont Small Business Awards in previous years