Congratulations to the Winners and Finalists
26th Belmont & Western Australian Small Business Awards 2019
30th October
Media Release – Winners of the 26th Belmont & Western Australian Small Business Awards 2019
WINNERS OF THE 26th BELMONT & WESTERN AUSTRALIAN SMALL BUSINESS AWARDS 2019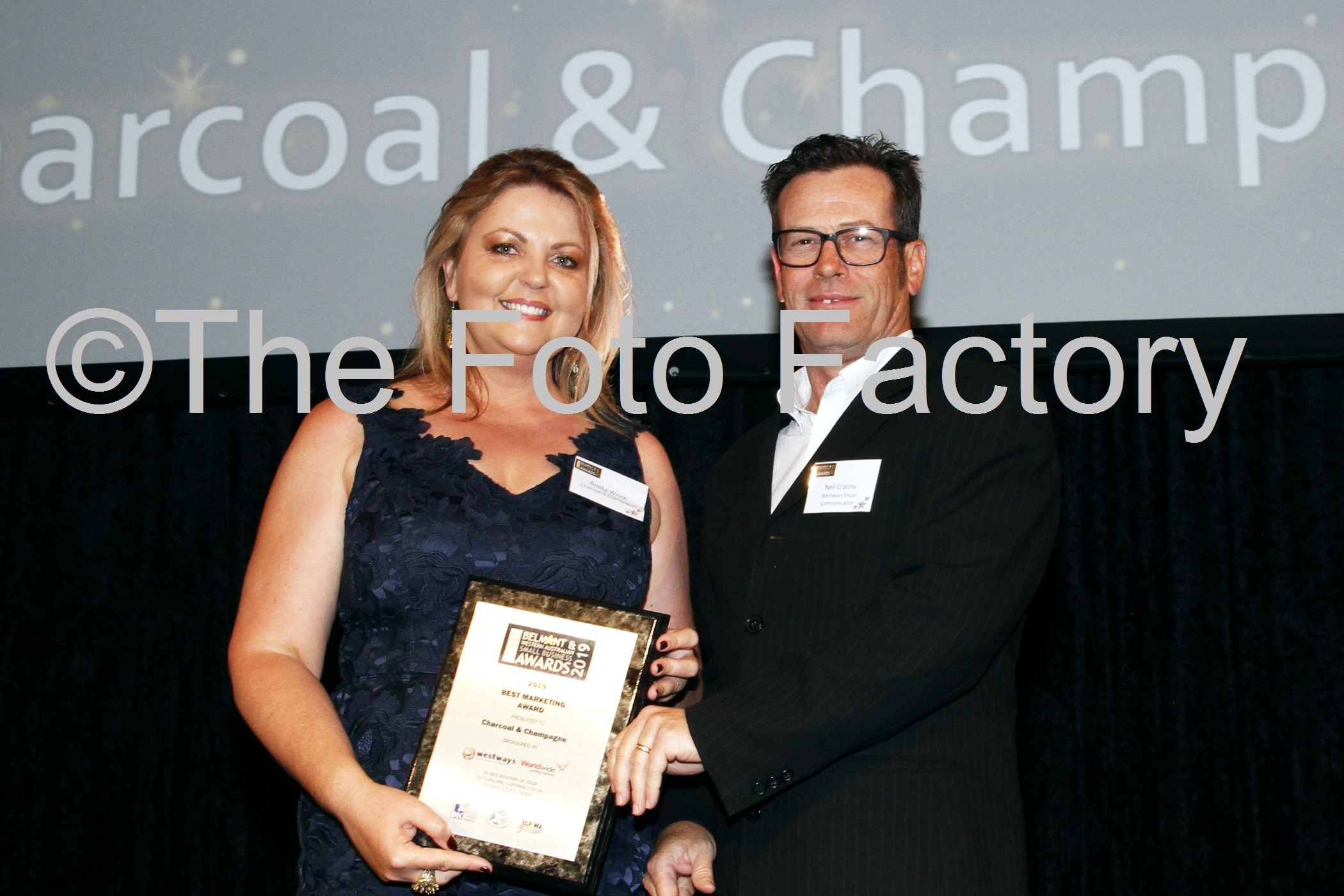 BEST MARKETING AWARD
Sponsor: Westways Visual Communication & Worldwide Printing Solutions
Presenter: Neil Cranny, Westways Visual Communication
Westways Visual Communications is a diverse graphic design, photography, video production, web development studio and major print supplier. The company motto is "From business cards to magazines and everything in between." Westways has been based in the City of Belmont for over 25 years, so next time you're thinking of producing any marketing or promotional material to communicate your business, think Westways Visual Communications – "Their focus is making your business standout". In addition, Worldwide Printing Solutions offer Australia's premier printing services at Centres all over the country.
Winner: Charcoal and Champagne
Accepted By: Aneta Wnek, Charcoal and Champagne
Aneta Wnek from Charcoal and Champagne is a Creative Director and Graphic Designer with over 20 years of experience working in boutique Design Studios and international Ad Agencies. Charcoal and Champagne provides personal development life-drawing classes, through which Aneta hopes to give people an opportunity to rediscover what it 'feels like to be an artist' whilst confronting their hesitations of drawing the human form'.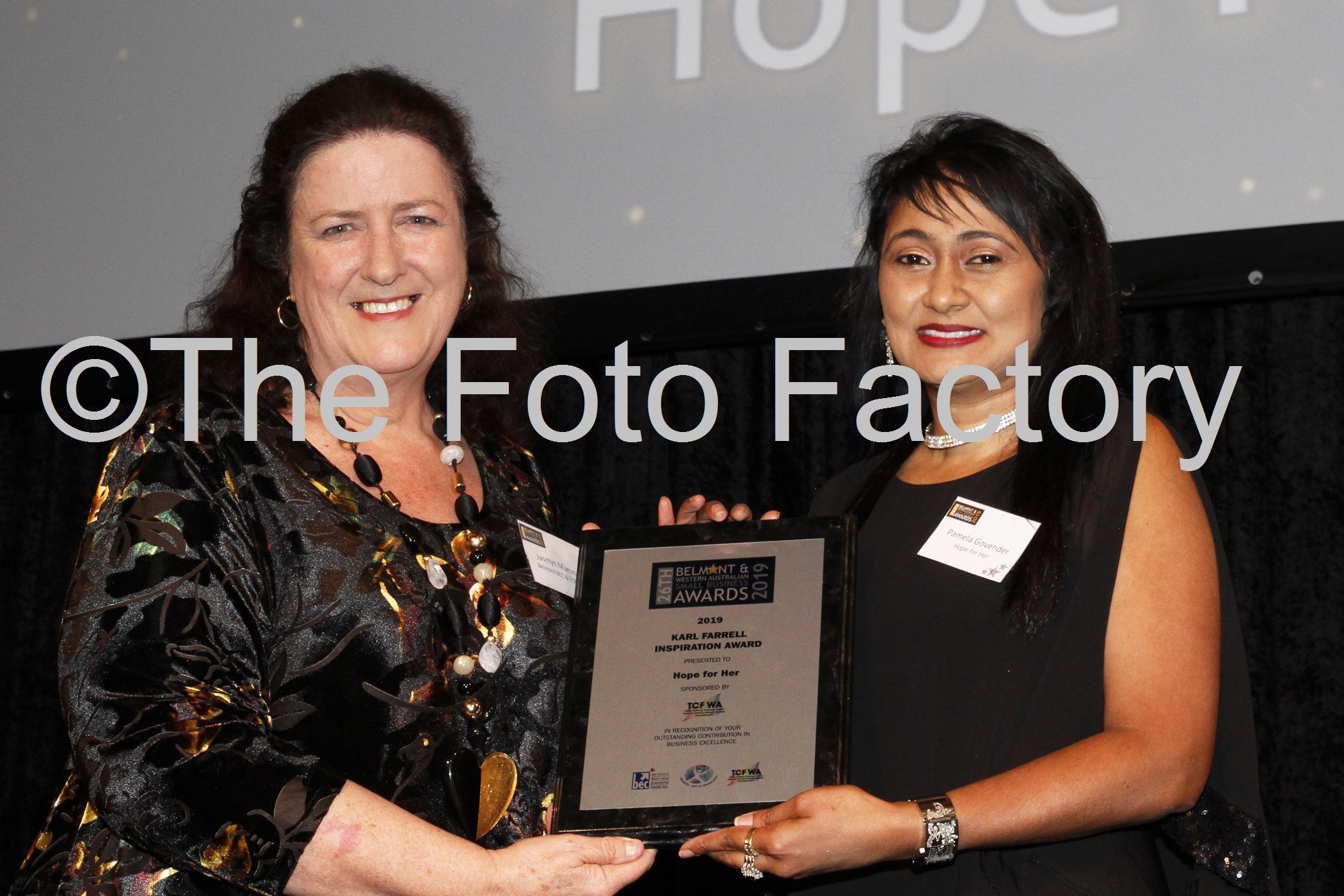 KARL FARRELL INSPIRATION AWARD
Sponsor: Textile, Clothing and Footwear Resource Centre of Western Australia Inc. (TCFWA)
Presenter: Jasmyn Mumme, Board Member, TCF WA
The Textile, Clothing and Footwear Resource Centre of Western Australia provides a valuable resource for the fashion and TCF industries. Established in Belmont in 1998, the not-for-profit centre has been so successful, that it now receives requests from across Australia and overseas. TCFWA provides specialised fashion business skills, mentoring and supply chain sourcing on and off-shore and has been recognised as a leader and role model organisation. Karl Farrell was an inspirational Chair of TCFWA and this award honours his memory.
Winner: Hope for Her
Accepted by: Pamela Govender, Hope for Her
Pamela Govender and her husband as a team founded a not for profit organisation called the 'Hope for Her' Foundation. Hope for Her was established with one mission in mind; that every woman and girl has access to clean, affordable and quality sanitary products. They provide disposable, sustainable sanitary pads for those in need and hope to empower those held back by a lack of access to basic needs.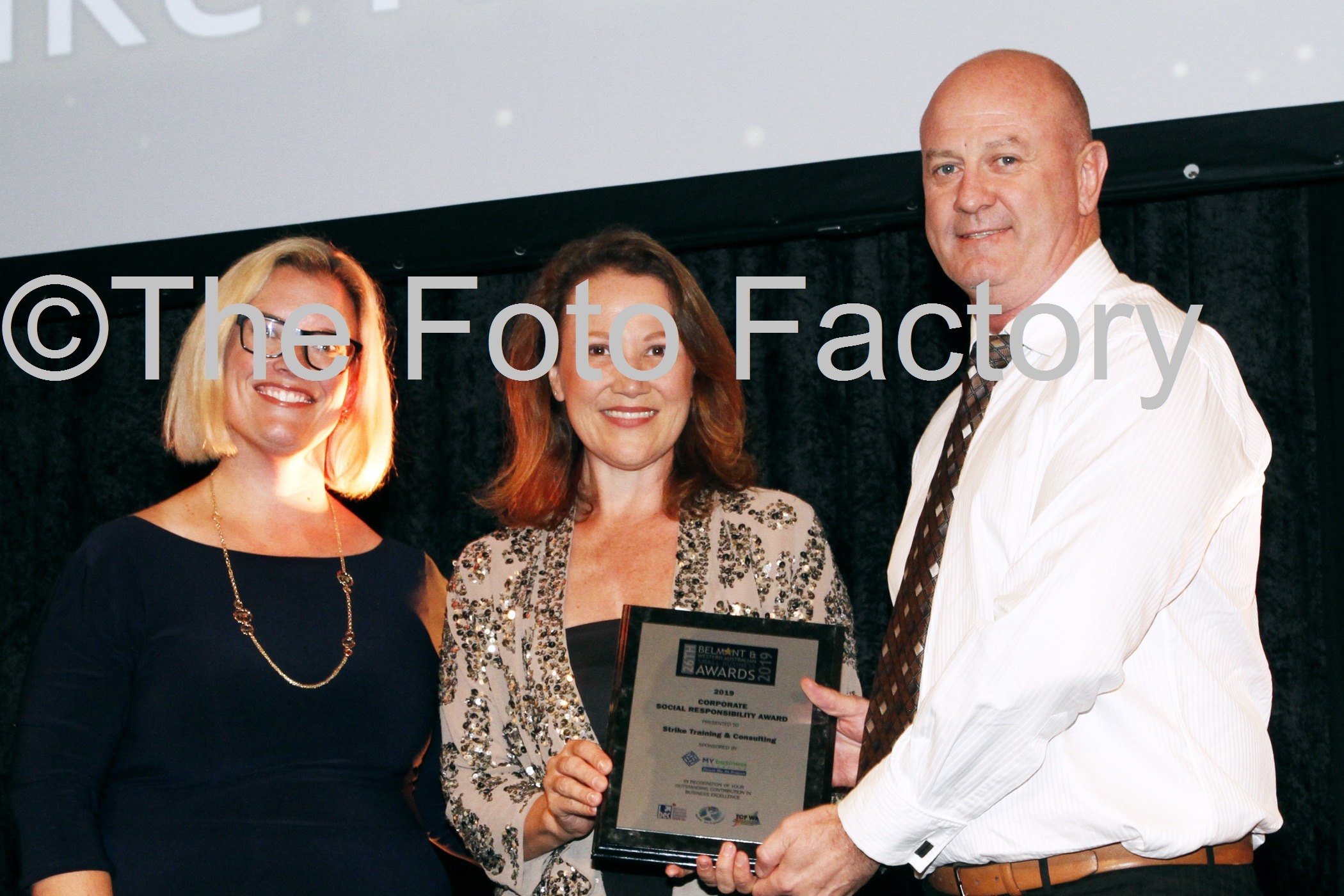 CORPORATE SOCIAL RESPONSIBILITY AWARD
Sponsor: MY Business Incubator Count Me IN Project
Presenter : Hannah Beazley, Past Board Member, Belmont Business Enterprise Centre Inc.
Belmont BEC will in conjunction with its extensive Perth Metropolitan business network and business alliances is delivering the MY Business Incubator 'Count Me IN' Project to 1,000 business participants. This special project will include FREE Forums, Workshops, Webinars and Helpline Mentors to assist in breaking down barriers that prevent some employers from considering the employment of people with disabilities.
Winner: Strike Training & Consultation
Accepted by: Emma Wicks, Strike Training & Consultation
Strike Training & Consultation based in the City of Belmont is a nationally recognised training provider with more than a century of combined experience in the industry. Strike has gathered together a team of expert consultants and trainers to create high level training programs. These individuals have conducted security operations around the world as part of the United Nations, British and Australian Armed Forces, Federal Government and police agencies.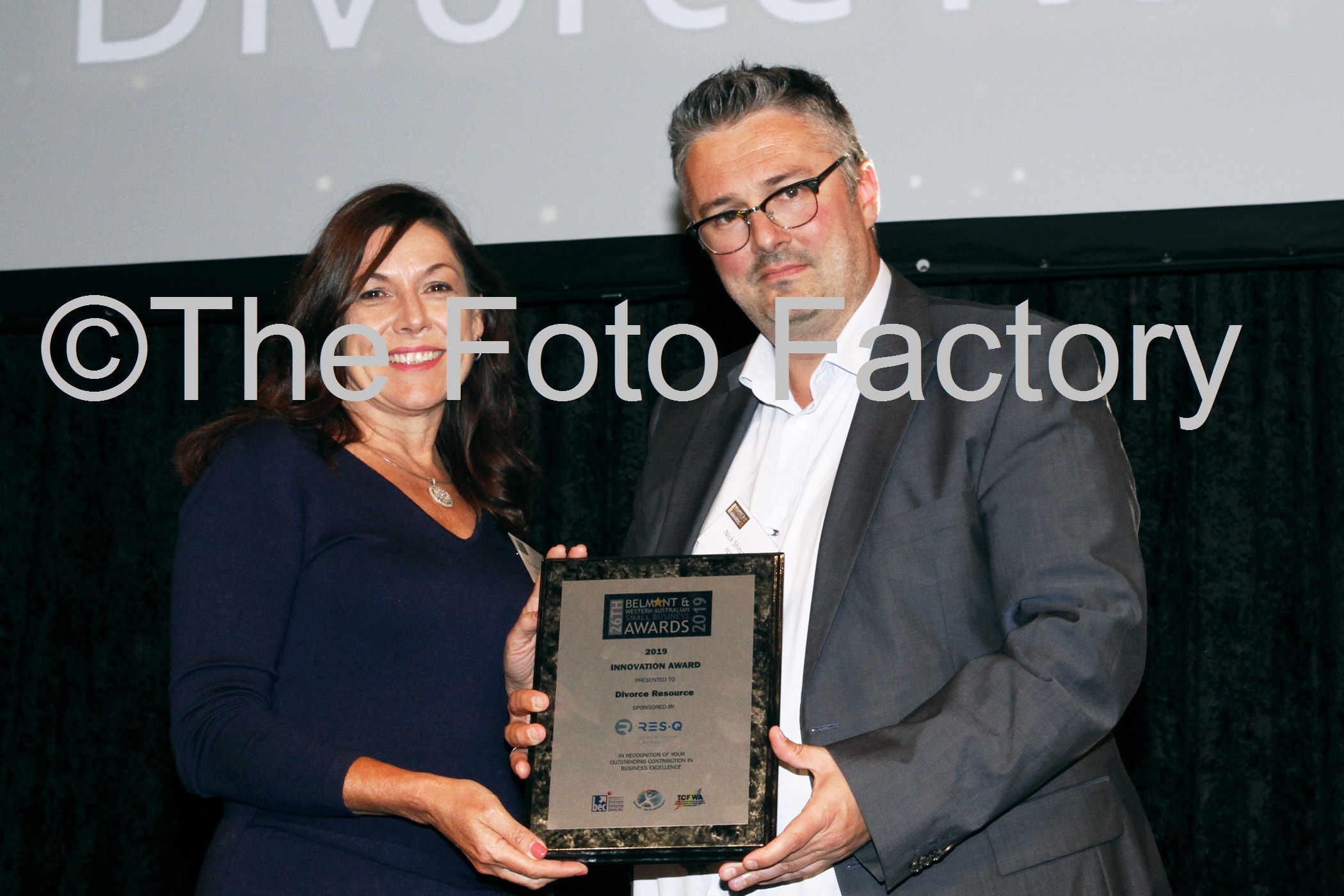 INNOVATION AWARD
Sponsor: RES-Q IT Computer Services & Supplies
Presenter: Nick Shmakov, Director, RES-Q IT
At Res-Q IT they are all about how to deliver innovation and innovative ideas while providing you with an outstanding computer care and support. If your computer beeps in despair, or you feel the need to throw it right through the window – Res-Q Team is there to save you and bring the smile back to your face. With your business, you barely got time for a coffee in the morning, let alone staying on top of your IT needs. Res-Q IT is all about supporting you in having the time, space and focus for your business's success. Because we care about people – not just computers.
Winner: Divorce Resource
Accepted by: Christine Weston, Divorce Resource
Divorce Resource is an online resource which helps men and women stay out of the Family Court by providing free resources, mediation services, and divorce coaching. As the creator of Australia's first divorce management software "The Split Kit", and author of the books 'The First Steps through Separation & Divorce' and 'Separation and Divorce involving Real Estate', Christine Weston is passionate about helping others to minimise the stress, conflict and cost of the separation process. Using her knowledge as a Nationally Accredited Mediator and Divorce Coach, Christine has used information technology to create and compile valuable resources to those struggling with separation.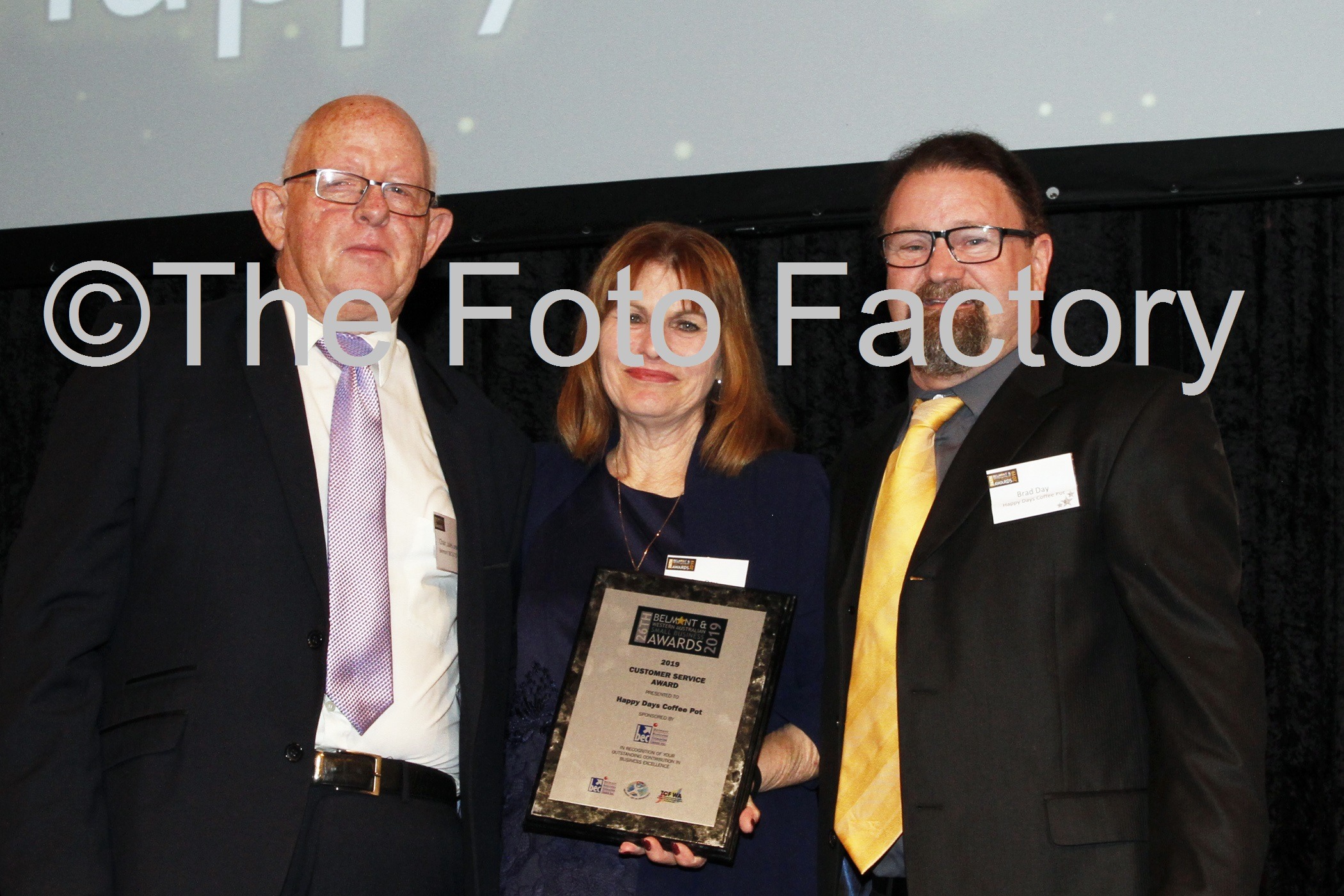 CUSTOMER SERVICE AWARD
Sponsor: Belmont Business Enterprise Centre Inc
Presenter: Jules Lewin, Chair, Belmont BEC
The Belmont Business Enterprise Centre provides low-cost advisory services to new and existing small businesses. Advice is provided through helplines, mentoring, networking, legal and accounting referrals. They also help with the preparation of marketing and business plans, have an extensive series of online business training topics and opportunities to attend trade and sourcing missions throughout Asia. Belmont BEC is an accredited member of BEC Australia and the Australasian Institute of Business and Enterprise Facilitators – the BEC national specialist business advisory Centre in creative, fashion & TCF related small businesses support.
Winner: Happy Days Coffee Pot
Accepted by: Bradley & Susan Day, Happy Days Coffee Pot
Happy Days Coffee Pot is an upmarket industrial style café located in the Northam Boulevard Shopping Centre. Bradley Day and his wife Susan purchased the business in November 2015 and have completed major renovations to create a modern, industrial theme. Working together they run a café that provides a great relaxed environment. It has a country feel and their customers enjoy great food and drink, friendship and affordability.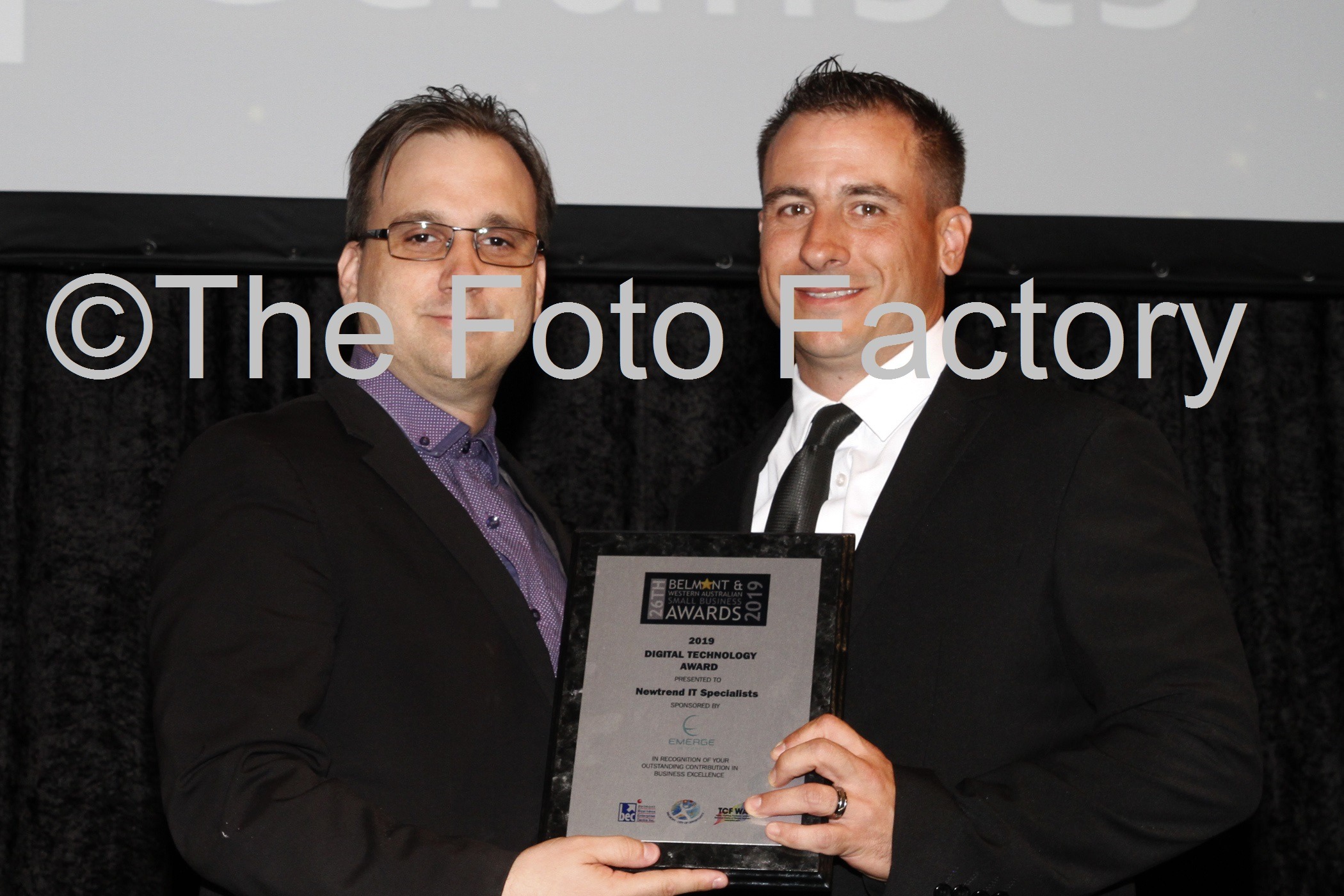 DIGITAL TECHNOLOGY AWARD
Sponsor: Emerge Internet
Presenter: Droyt Robb, Director, Emerge Internet
Emerge Internet uses highly innovative technology to deliver the best quality Internet service offering value for money and a second to none customer service experience based here in WA. Our fixed wireless options ensure fast, reliable and dependable Internet maximising productivity. Let us take care of your communication needs so you can take care of business. Emerge Internet is not just a Telco; it's your communications partner!
Winner: Newtrend IT
Accepted by: Mitchell Rando, Newtrend IT
Newtrend IT is a Kewdale-based IT Support provider offering clients the full range of business IT Support services. Newtrend IT was founded by Mitchell and Nicholas Rando, growing from a garage run business to a strong team of over 20 staff members. Newtrend IT is built on a foundation of strong values, compassion for clients and the desire to provide superior IT Support. Their mantra is 'We don't baffle our clients with 'geek-speak' and we always offer old-school customer service with the newest technology.'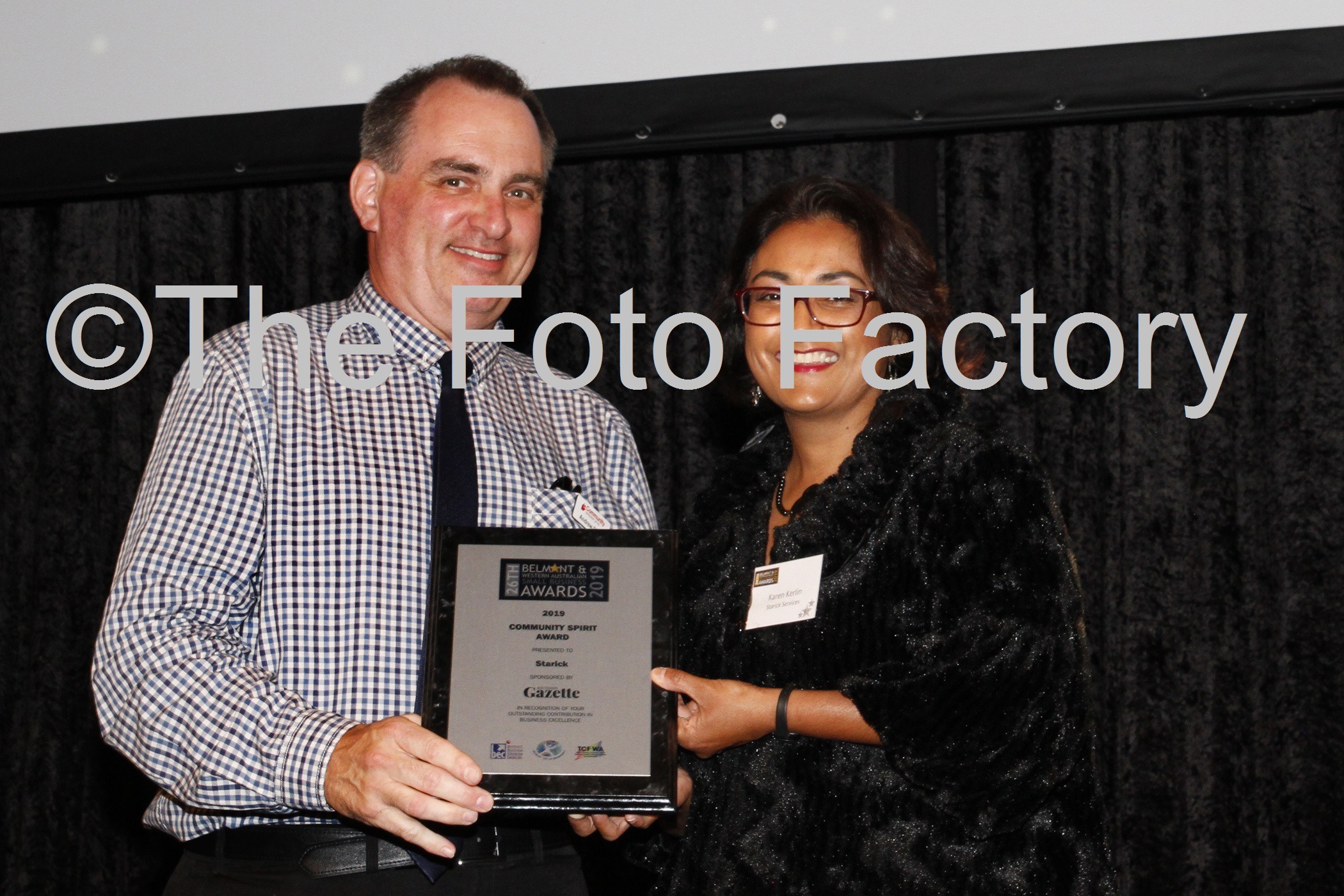 COMMUNITY SPIRIT AWARD
Sponsor: Southern Gazette
Presenter: Andrew Clark, Southern Gazette Community News
Community News is a long-standing and highly trusted voice across the Perth community. Established in 1985, community news has been working with each community across Perth for over 30 years campaigning, informing and connecting. In addition to their 13 printed weekly newspapers, their online and social media following is growing at over 100% year on year. In addition to this Community News has also just launched a completely new range of digital product, Community Connect Discover to help you get found online. Wherever and whenever your customer is looking, Community News can help you be found.
Winner: Starick
Accepted by: Karen Kerlin, Project Officer, Starick
City of Belmont organisation Starick is a charity supporting women and children escaping domestic and family violence. They passionately provide refuge, outreach, and a range of other services with a vision is to build futures free from violence for women, children and for the community as a whole. They currently manage two refuges in Perth's south east metropolitan region offering short term accommodation for and support to women and their children, as well as outreach services for women and children experiencing domestic and family violence.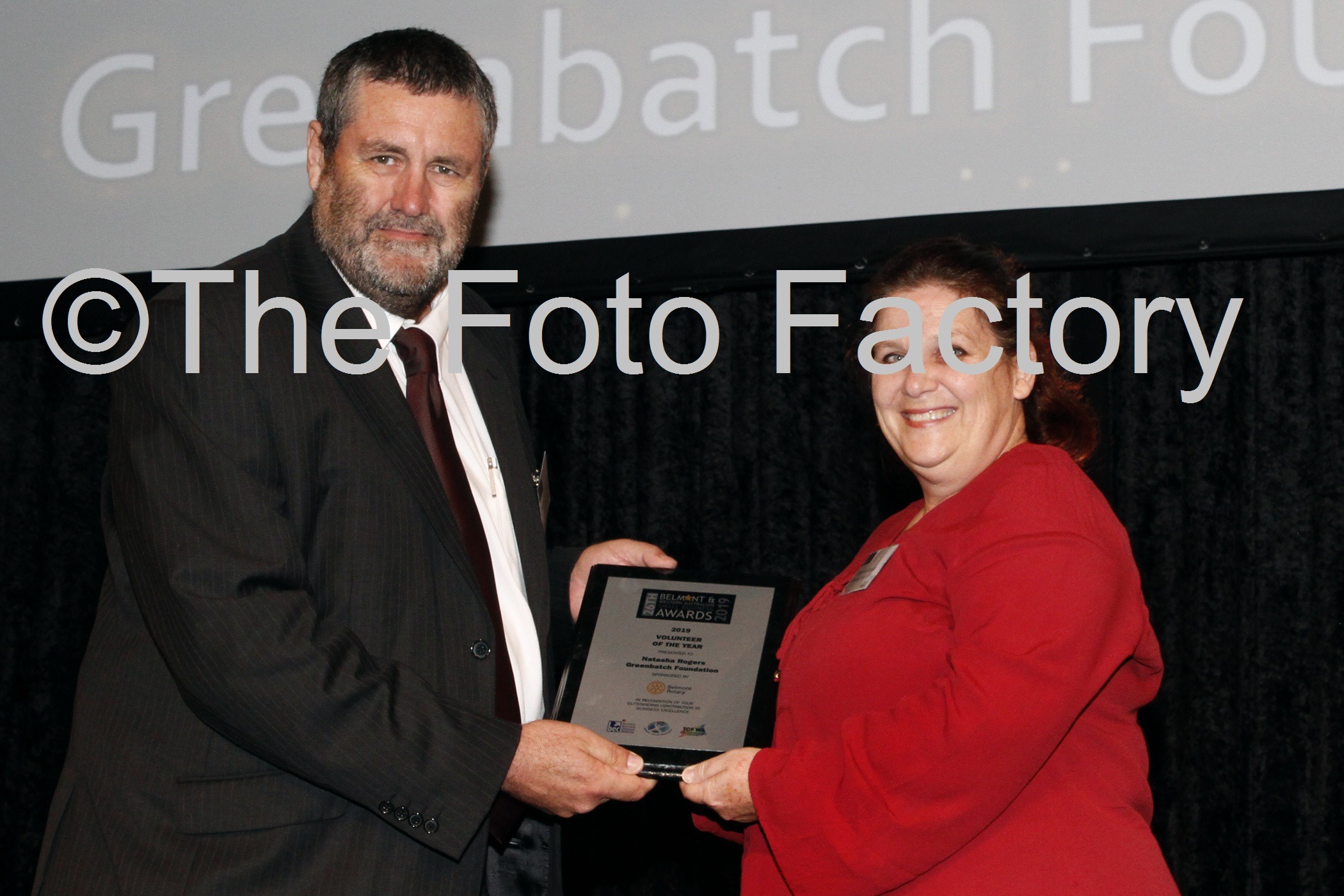 VOLUNTEER OF THE YEAR
Sponsor: Belmont Rotary
Presenter: Mike Winslade, President, Belmont Rotary Club
Belmont Rotary is a local service club that meets weekly to enjoy friendship and perform volunteer work in the local and international community. Club members enjoy the camaraderie with like-minded professionals, and club projects offer additional opportunities to develop enduring friendships. Belmont Rotary welcomes potential members to join us at our weekly lunch meetings.
Winner: Natasha Rogers, Volunteer, Greenbatch
Accepted by: Natasha Rogers
Greenbatch is building WA's first plastic reprocessing plant. Greenbatch turns the PET plastic bottles we put in our recycling bins into 3D printing filament for schools to build and create with. As the Operations Manager of Greenbatch, Natasha Rogers has been a driving force behind the scenes helping implement a broad range of critical projects. She volunteers over 40 hours a week and has donated 12 months of her wages to help support the Greenbatch vision for sustainable cradle-to-cradle markets.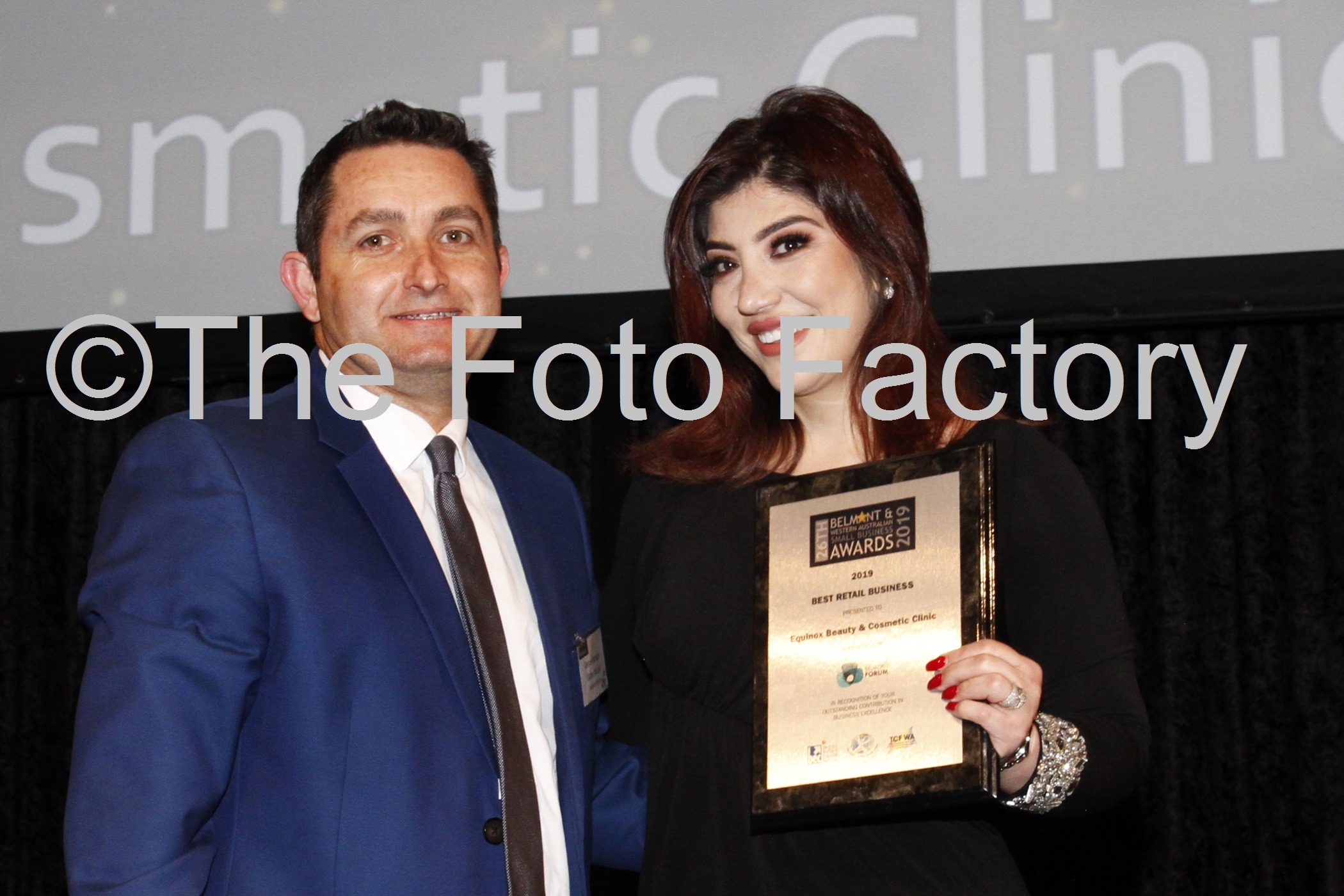 BEST RETAIL BUSINESS
Sponsor: Belmont Forum
Presenter: Shane McLean, Centre Manager, Belmont Forum
Belmont Forum is proud to sponsor the 26th consecutive award for the Best Retail Business. Belmont Forum is the largest shopping destination within the City, with over 130 stores and hundreds of locals employed within the centre. Belmont Forum is proud to service the residents of the City of Belmont and beyond as well as the large number of workers who travel in and around the City of Belmont each day.
Winner: Equinox Beauty and Cosmetic Clinic
Accepted by: Fatemeh Saki, Equinox Beauty and Cosmetic Clinic
As one of Perth's leading cosmetic clinics, Equinox Beauty and Cosmetic Clinic offers the latest and most advanced treatments on the market. Located in the City of Belmont and having serviced thousands of satisfied clients over the last decade, Equinox's highly experienced dermal therapists and registered cosmetic nurses understand the importance of creating a bespoke treatment for each individual client. With ever increasing aesthetic advancements, the team at Equinox Beauty and Cosmetic Clinic can tailor a skin treatment program that can help their clients reverse the signs of ageing and help you look years younger.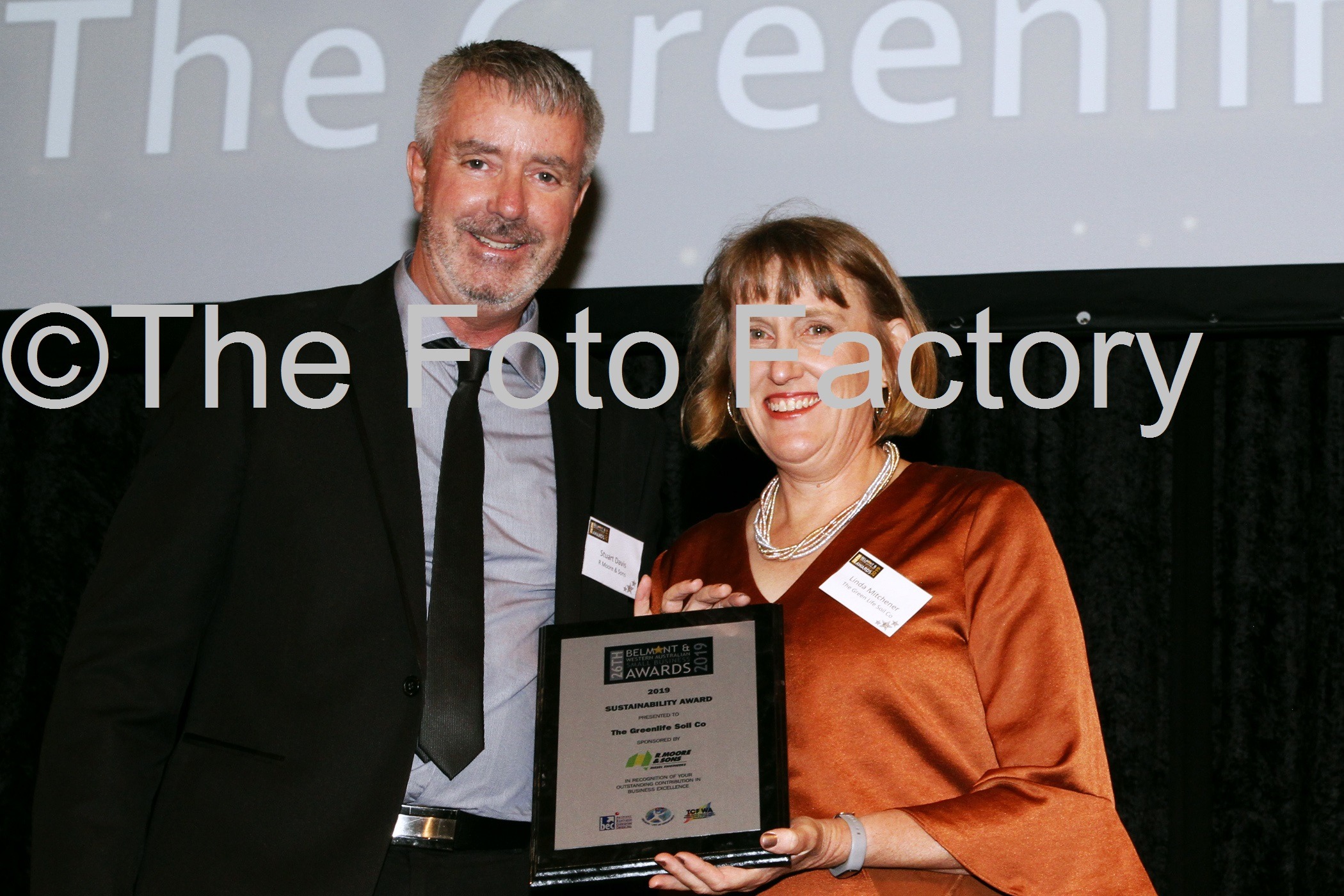 SUSTAINABILITY AWARD
Sponsor: R. Moore & Sons
Presenter: Stuart Davis, Director, R Moore & Sons
R. Moore & Sons, celebrating 99 years in business, has one of Australia's most comprehensively equipped diesel engine component remanufacturing facilities. Significant investment in latest machinery and technology helps to ensure its ongoing growth and sustainability. Providing a complete "one stop" service for the remanufacturing of diesel engine components including fuel injection systems. The business services a number of industries including Mining, Earthmoving, Marine, Rail, Oil & Gas, Transport, Defence, Agriculture and Power Generation.
Winner: The Greenlife Soil Co
Accepted by: Linda Mitchener, The Greenlife Soil Co
Starting their first business the Gaia Centre 2001, Paul and Linda Mitchener have always had a passion to work more closely with nature and to share their passion for growing their own food and living more sustainably. Gaia Centre would evolve into The Green Life Soil Co which provides a diverse range of quality soil mixes and soil improvers. They are the first producer of Certified Organic soil mixes, gaining certification in 2008 and have received Waterwise's endorsement on a number of their soil amendment products.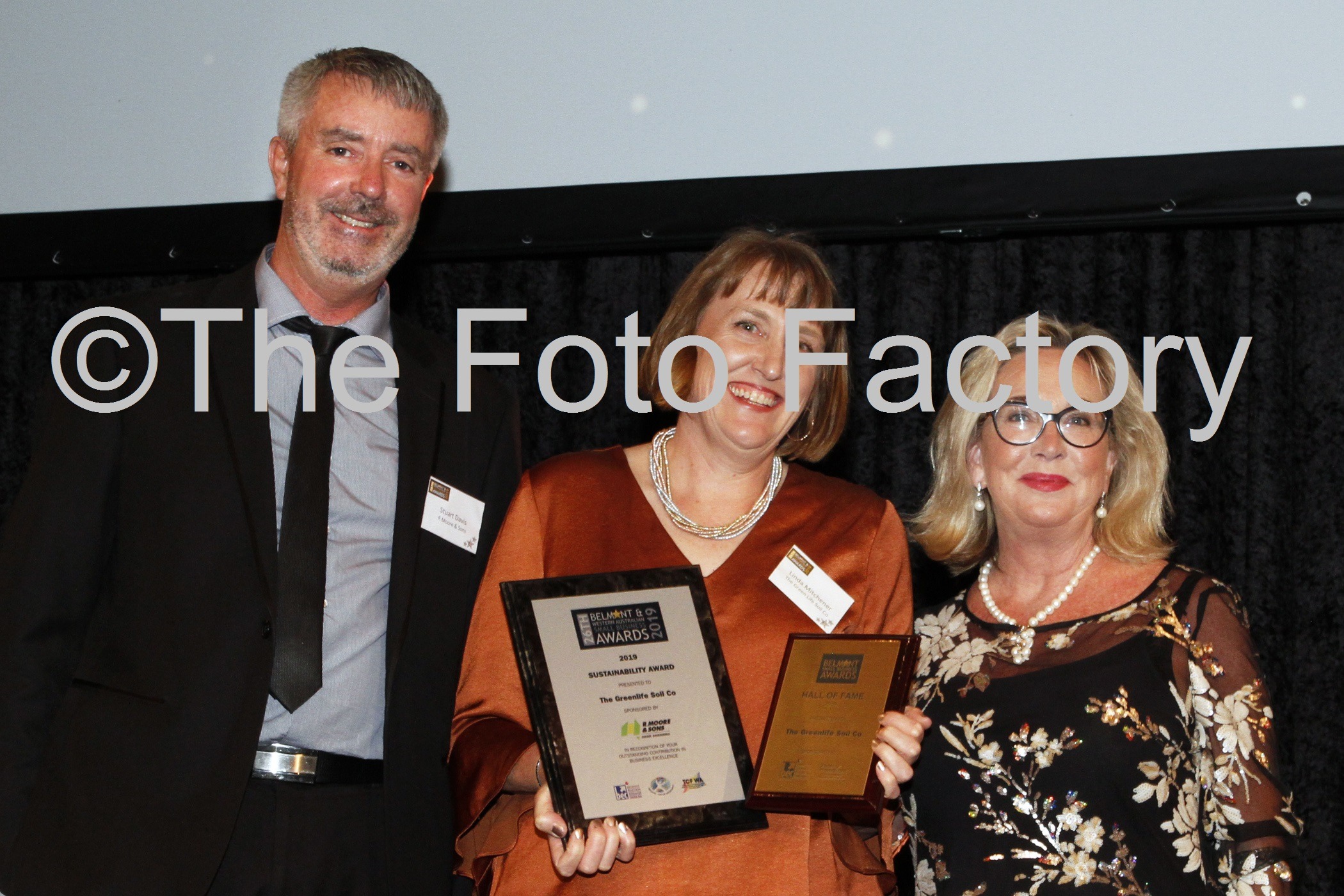 Hall of Fame Presentation by Louise Percy, Patron, Belmont BEC
The Green Life Soil Co inducted in the Hall of Fame as they have been awarded 2017 Best Marketing Award, 2018 Sustainability Award and now with their 2019 Award are to be inducted into the Hall of Fame Belmont & Western Australian Small Business Awards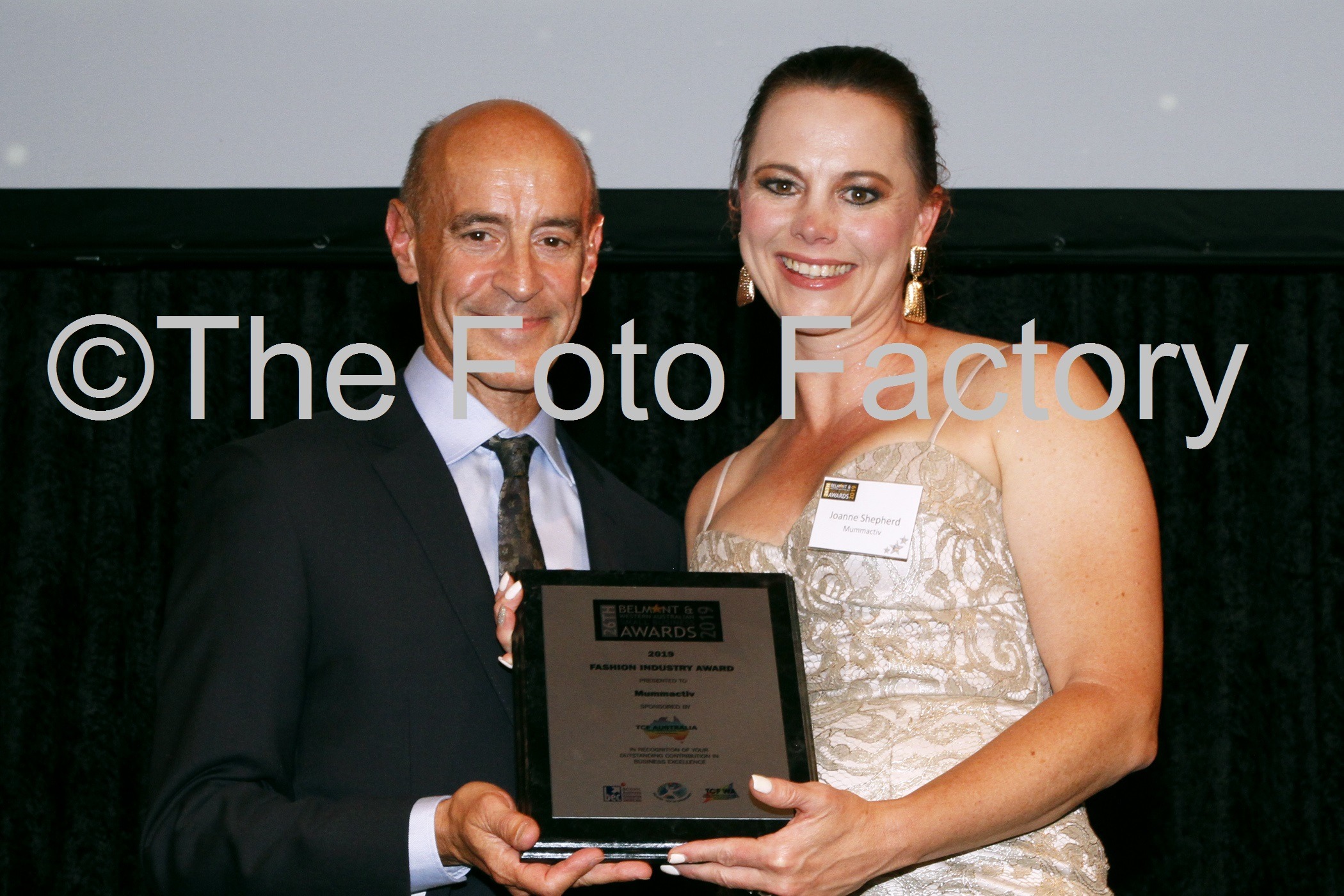 FASHION INDUSTRY AWARD
Sponsor: TCF Australia
Presenter: Irving Lane, Chair, Textile Clothing Footwear Resource Centre WA Inc.
The TCF Australia is part of the TCFWA network of national support centre for the fashion and textile, clothing footwear and leather industry. TCF as we fondly call it, provides support and specialised resources, services and training locally, nationally and globally from its headquarters in Belmont, WA. TCF Australia facilitates missions for Australian fashion designers & retailers to many national and global trade exhibitions. We are thankful to be supported by our members, sponsors, supporters and volunteers.
Winner: Mummactiv
Accepted by: Joanne Shepherd, Mummactiv
Mummactiv was launched in 2016 by Perth mother Joanne Shepherd to provide highly practical and stylish nursing activewear after discovering a gap in the market. Since launching, Mummactiv have sold clothes for Pregnant and Nursing Mums all over the globe and have since been featured in newspapers and fashion magazines, graced runways and been stocked all over Australia, the UK and USA.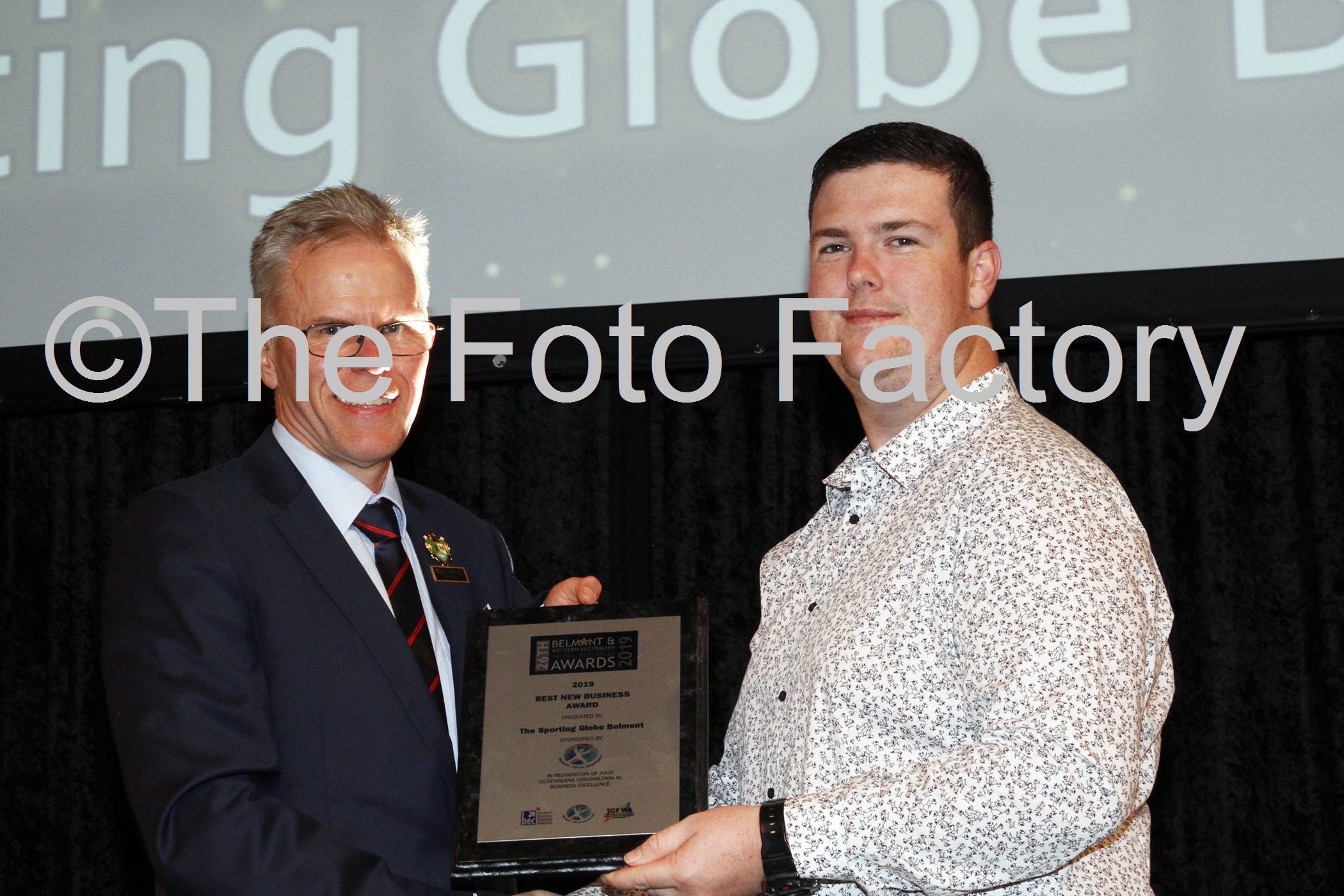 BEST NEW BUSINESS
Sponsor: City of Belmont.
Presenter: Cr Steven Wolff, City of Belmont
The City of Belmont is a vibrant, modern City located just six kilometres from Perth CBD. In 2019 significant infrastructure projects include the City of Belmont's multi-purpose Community Centre, Development Area 6 in Redcliffe, the Forrestfield-Airport Link project along with the associated new Redcliffe Station, continue to gain momentum and excitement for business and residents. These projects, and many others, firmly establish Belmont as the heart of the most significant logistics hub for the State and beyond. With a focus on establishing and maintaining a progressive business community, the Council is proud to sponsor the award for the Best New Business. By recognising quality and excellence in the community, the City of Belmont – the City of Opportunity continues to be a great place to live, work and invest.
Winner: The Sporting Globe
Accepted By: Shannon Ngaia, The Sporting Globe
Located at Cloverdale, The Sporting Globe sports bar is the perfect place to watch all the biggest sporting events with over 30 HD screens playing LIVE sport from around the globe. Specially designed booths offer a casual dining experience like no other with individual screens for your private sport viewing. But if a group atmosphere is what you're after, they also have a range of jumbotron screens and a massive video wall.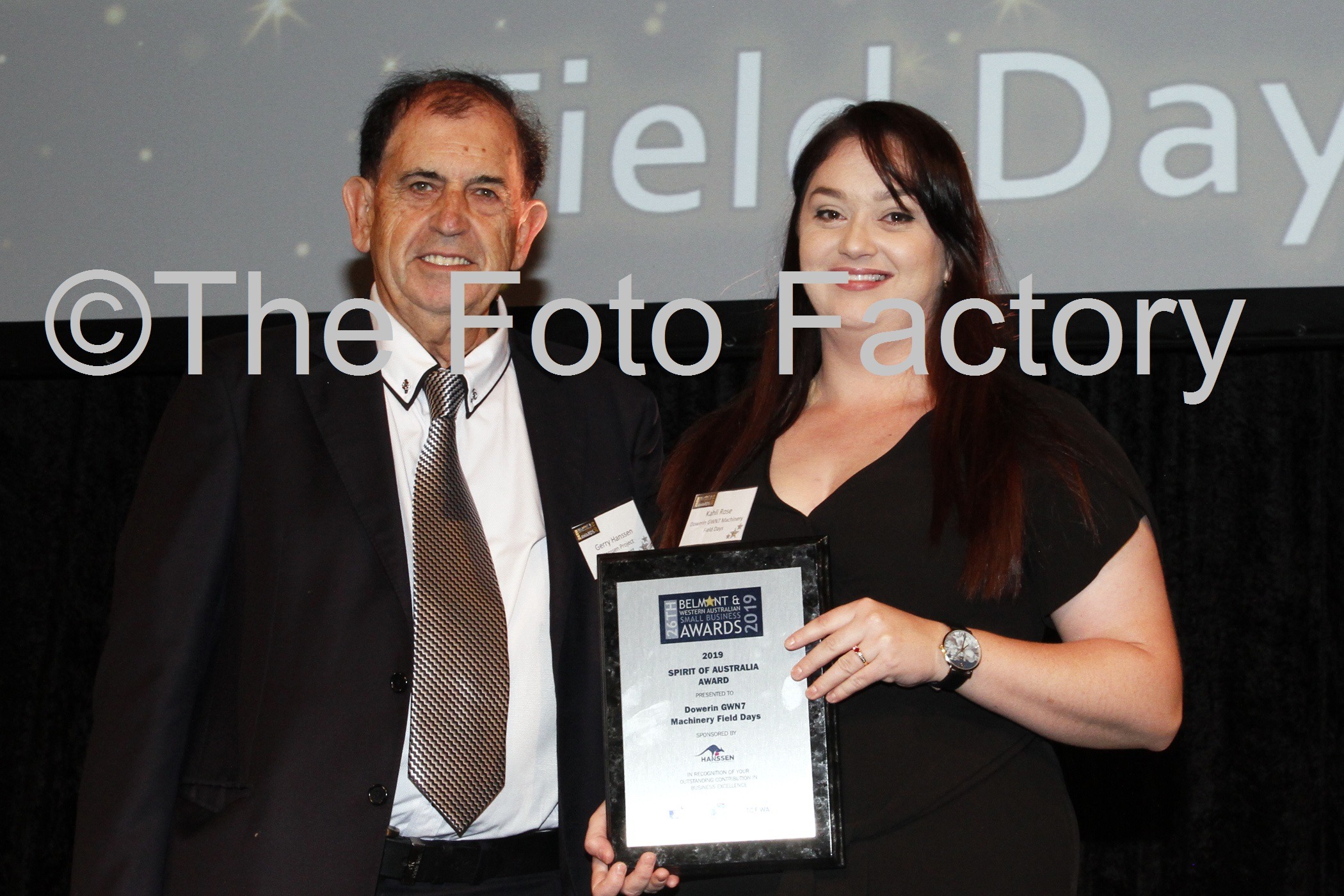 SPIRIT OF AUSTRALIA AWARD
Sponsors: Hanssen Project Management
Presenter: Gerry Hanssen, Director, Hanssen Project Management
Hanssen is one of Perth's leading construction companies building quality high-rise mixed commercial and residential apartments with resort style facilities. Hanssen is passionate about making a difference, by providing opportunities for people of all skill levels through training and practical experience, so they can find their niche in the construction industry.
Winner: Dowerin Events Management
Accepted by: Kahli Rose, Dowerin Events Management
Dowerin Events Management is the business responsible for running the iconic Dowerin GWN7 Machinery Field Days and several other Wheatbelt events. As a not-for-profit organisation, all the income generated through the Field Days and other events goes directly into the local region. Through the fundraising efforts of over 300 volunteers for their nominated clubs and organisations, as well as significant donations offered through their funding Committee, Dowerin and the wider community benefit greatly from the events.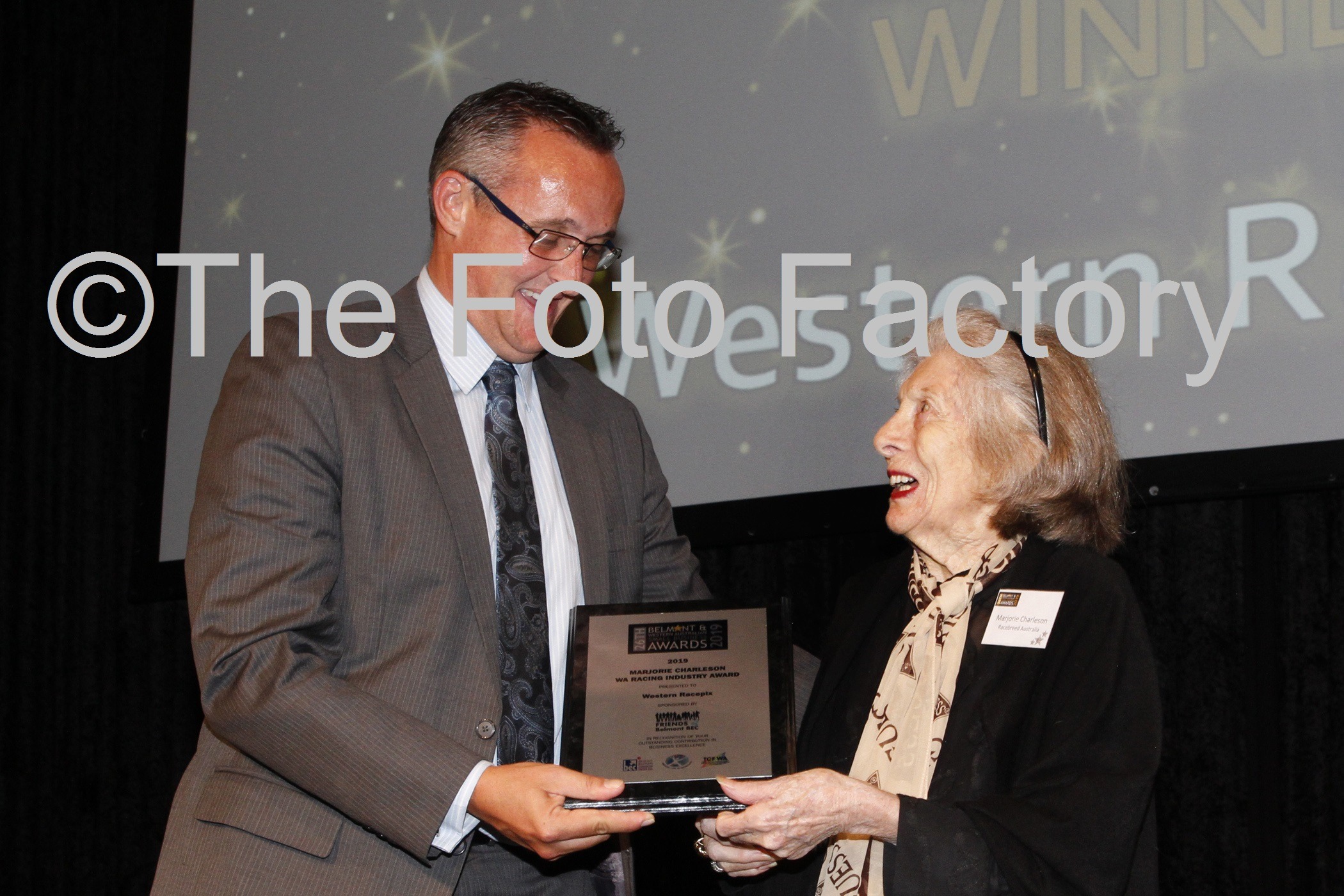 MARJORIE CHARLESON WA RACING INDUSTRY AWARD
Sponsors: Friends of Belmont BEC
Presenter: Marjorie Charleson
Marjorie established "Racebreed Australia" magazine in 1998, and has won three Belmont Small Business Awards, inducted into the Hall of Fame and has sponsored the WA Racing Industry Award since 2009. Marjorie was awarded the Australian Centenary Medal in 2003 for service to the Racing Industry and to the Community. In 2017, Marjorie was presented by Racing and Wagering WA a "Lifetime Achievement Award"; is recognized annually by Perth Racing with a race named the 'Marjorie Charleson Classic' and recently announced as one of 50 People who made the WA Turf Club.
Winner: Western Racepix
Accepted By: Simon Merritt, Western Racepix
Western Racepix proudly provides a variety of photographic services to the horse racing industry, covering thoroughbred race meetings all over Western Australia, as well as selected interstate and international meetings. Owner/Operator Simon Merritt has worked as a horse racing photographer for over 11 years. Western Racepix also specializes in yearling and stallion photography, as well as providing photographic coverage of numerous industry events.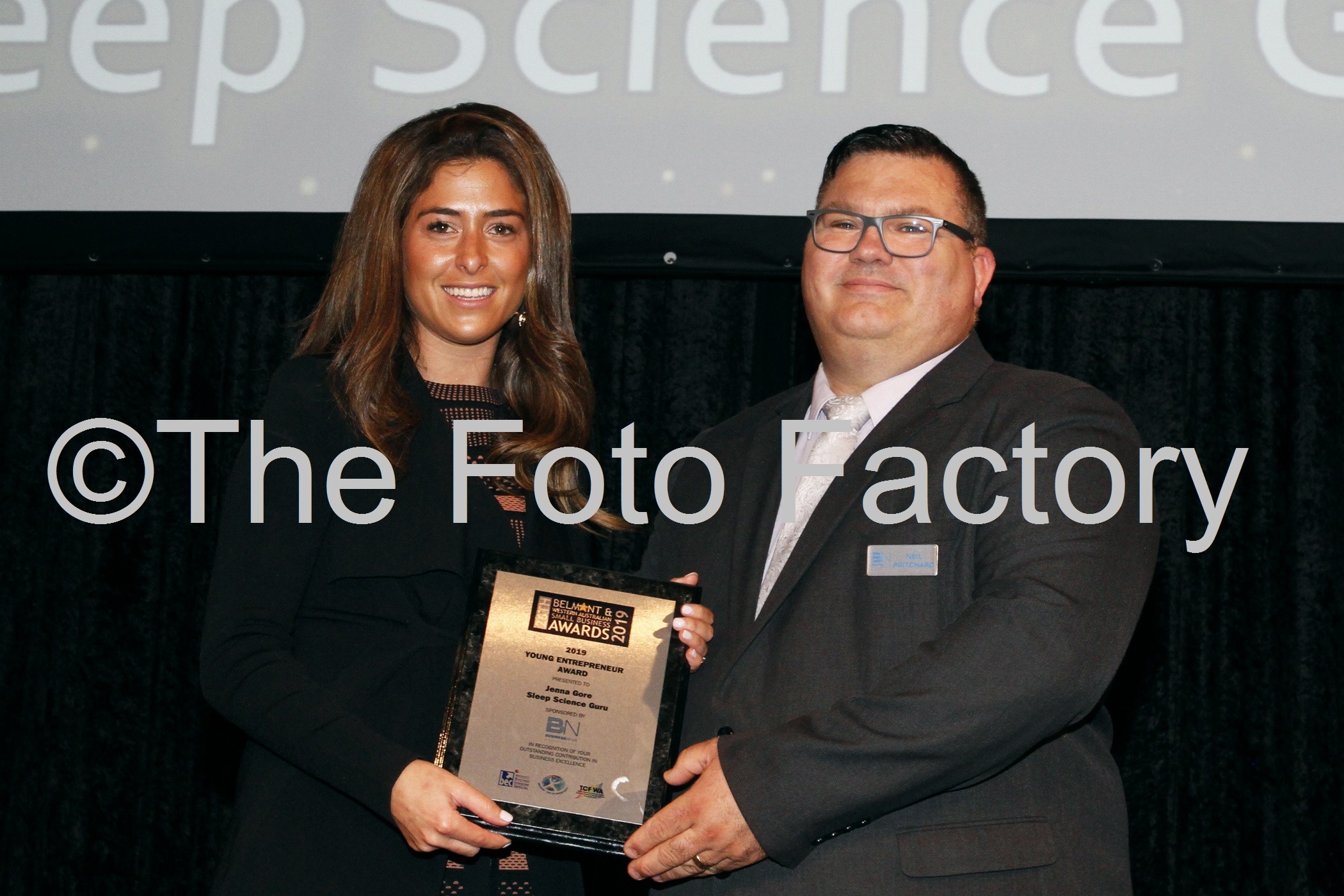 YOUNG ENTREPRENEUR AWARD
Sponsor: Business News
Presenter: Neil Pritchard, Corporate Account Manager, Business News
Business News is your source for news and data about all things WA business. We're the magazine for the aspirational, the leaders and the entrepreneurs of our state. We publish a fortnightly magazine, an online news portal and a database of more than 30,000 local executives and business leaders. You can access data on public company remuneration, corporate finance deals and lists of WA businesses. Users can also access twice daily business alerts with the day's most important news stories. Business News also runs the 40under40 awards, Rising Stars awards, and Success & Leadership breakfast series. Subscribers get unlimited access to all Business News content, databases, IQ search, business alerts, Book of Lists and other publications, as well as discounted rates for all events and the weekly publication.
Winner: Jenna Gore, Sleep Science Guru
Accepted by: Jenna Gore, Sleep Science Guru
With a background in Clinical Psychology, Jenna Gore is the founder and director of Sleep Science Guru and is currently undertaking a PhD at the University of Western Australia. She has presented her research at national and international conferences and has won numerous prestigious awards for her academic performance and teaching. She has a special interest in infant and child sleep and is passionate about preventing mental health issues in parents, working to educate and empower parents to shape healthy sleep habits for their young.scot-based, Connection & Wellbeing Australia focus on providing training and support to work towards the vision of a suicide safer community. Connection & Wellbeing Australia is a Social Enterprise offering a number of training packages for individuals, organisations and professionals including safeTALK suicide awareness training, ASIST suicide intervention training, and other specialist mental health and wellbeing training. They have a network of consultant trainers across Australia.
BUSINESS MANAGEMENT AWARD
Sponsor: Fortix
Presenter: Paul Faix, Director, Fortix
Since 2004 Fortix empowers many local and national businesses with personalised business management systems. Manufacturing & distribution, professional services and insurance businesses all use Fortix's innovative, fast and secure business management platform to seamlessly manage their business growth. Fortix is the only technology company that provides a full end to end business automation located in Perth, WA.
Winner: Regen Power
Accepted by: Nikhil Jayaraj, Regen Power
Regen Power is a renewable energy company which believes that hybrid systems will play a key role in providing sustainable power to the metropolitan and remote regions around the world. Since first being established in 2003, Regen Power has completed 20,000 residential, commercial and off-grid solar installations throughout Australia and has won the 2019 Rising Stars People's Choice Award in Western Australia recently.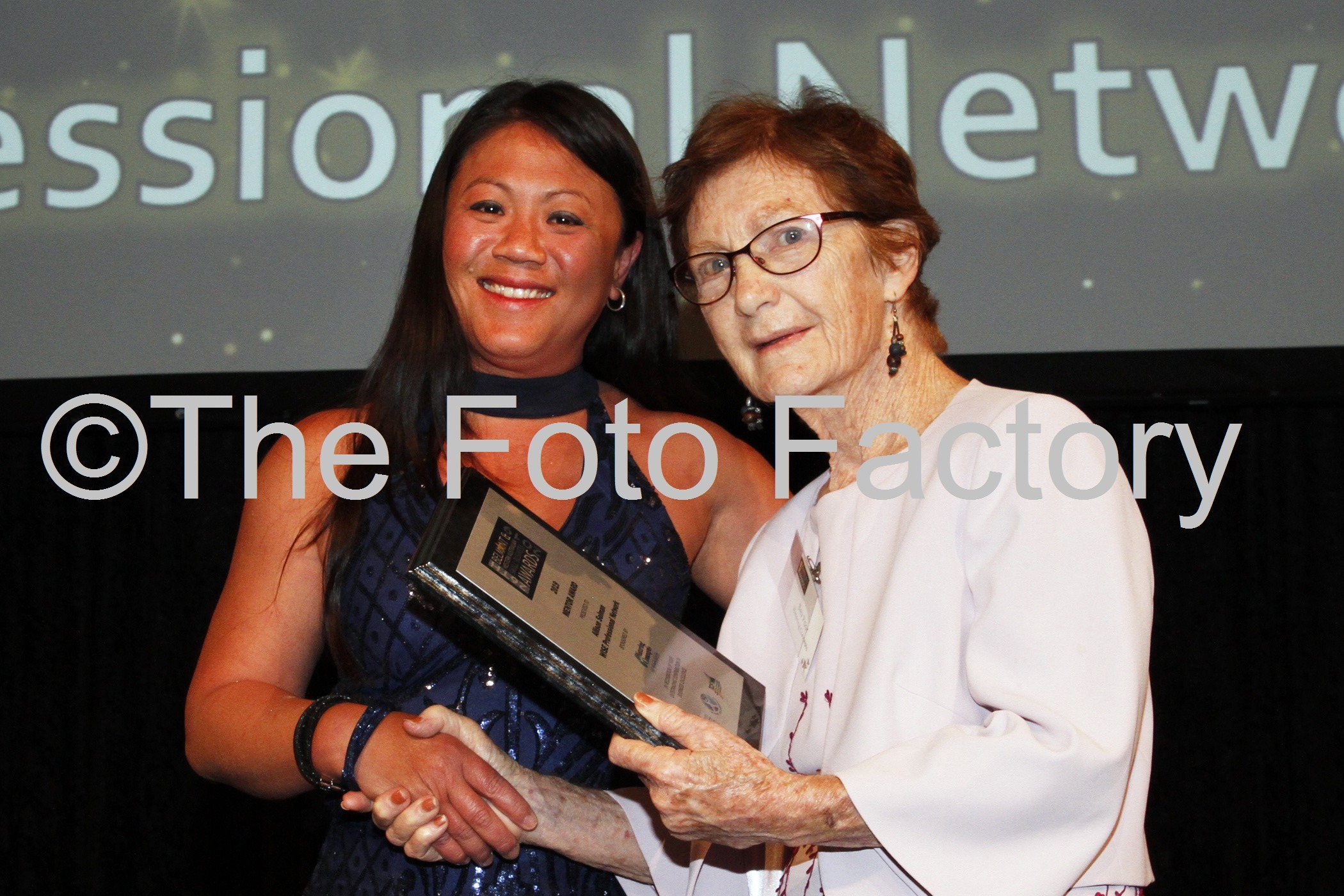 MENTOR AWARD
Sponsor: Watering Concepts
Presenter: Bev Poor, Director, Watering Concepts
Watering Concepts was registered in July 1980 to provide design/supply & service of systems for water-based operations eg water corporation, large & small mining operations etc. They have maintained their reputation as problem solvers for water distribution operations. Unfortunately, due to ill health, Watering Concepts has decided to close the business operations as of July this year after some 39years in business. Thank you for your support
Winner: Alison Selman, WISE Network
Accepted by: Alison Selman, Chair, WISE Network
The WISE Network (Women In Subsea Engineering) is made up of a range of industry professionals passionate about achieving gender parity within the subsea and marine-based industries that specialise in Integrity Management and Decommissioning of subsea infrastructure in the oil and gas and offshore energy industries. Allison Selman is the Founder and WISE Chairperson, The WISE Network aims to grow the profile of females in STEM roles by promoting strategies and initiatives to attract, retain, develop, and promote women within this industry.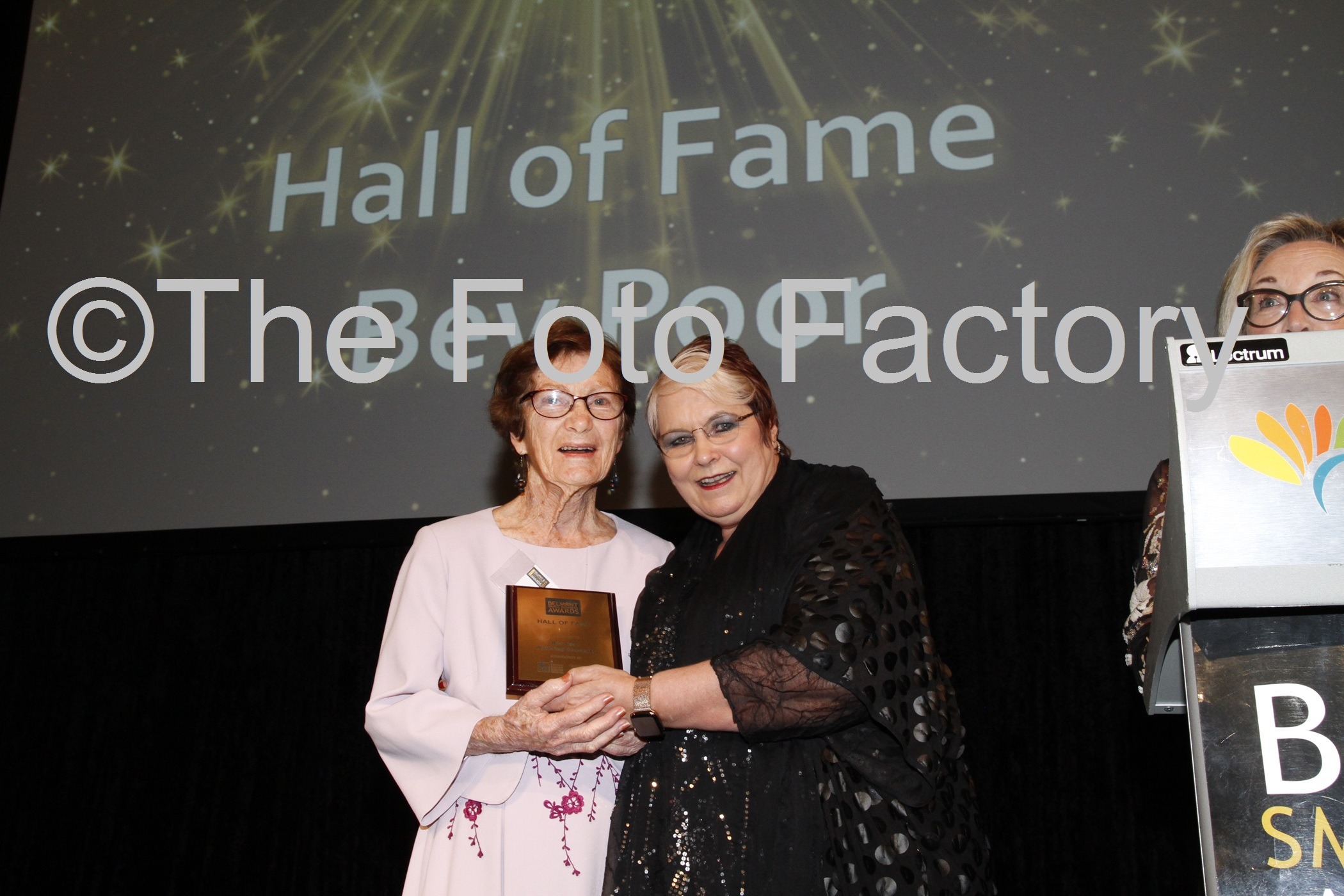 Bev Poor – Hall of Fame Presentation by Carol Hanlon, CEO, Belmont BEC Inc.
Bev Poor to be inducted in the Hall of Fame for her outstanding business & community contributions with 39years as the 'hands on' Director of Watering Concepts. Bev was past passionate volunteer with a massive range of community organisations such as Army Reserves, President, Southern Districts Business Assoc; Founding Board Member & Vice Chair Belmont BEC, long-time committed member Ascot Rotary Club; active volunteer Perth Zoo, Police Scouts, PoW Changi Railroad Guides are just some of the organisations that Bev Poor has provided her valuable support and assistance. Bev has also been a Mentor herself to many who seek her words of wisdom. Bev Poor is now inducted into the 2019 Hall of Fame Belmont & Western Australian Small Business Awards for her lifetime contribution to the business & community sector.
BUSINESS WOMAN OF THE YEAR AWARD
Sponsor: BPW WA & BPW Business Incubator
Presenter: Carol Hanlon, State President, Business & Professional Women WA
BPW Western Australia is part of a global network of Business and Professional Women, which make real differences in women's lives by creating awareness, leading discussion and driving change. Their focus is on issues that affect women and work including equal access to education and training and they recognise business excellence. Members give their time and passion to support various campaigns and run projects that benefit women and their communities. BPW Business Incubator ONLINE Training and Mentoring Programs are conducted by Belmont BEC, which is a specialist business improvement provider to women owners and managers in small businesses across WA, Australia and beyond.
Winner: Maxipickers
Accepted by: Ruth McWilliam, Maxipickers
Based at Kewdale, Maxipickers specialises in Wet and Dry hire truck mounted electrically insulated Elevated Work Platforms or the more commonly known "Cherry Pickers". Starting out by buying her first Elevate Work Platform in mid-2011, Ruth has been on a steep learning curve acquiring both mechanical and hydraulic knowledge to service her vehicles. Since taking the initial steps to launch MAXIpickers and moving her business from Bunbury to Perth, Ruth now manages a fleet of 12 cherry pickers for hire with a keen focus on customer needs and safety and boasts a range of high profile and long-term clients across Australia.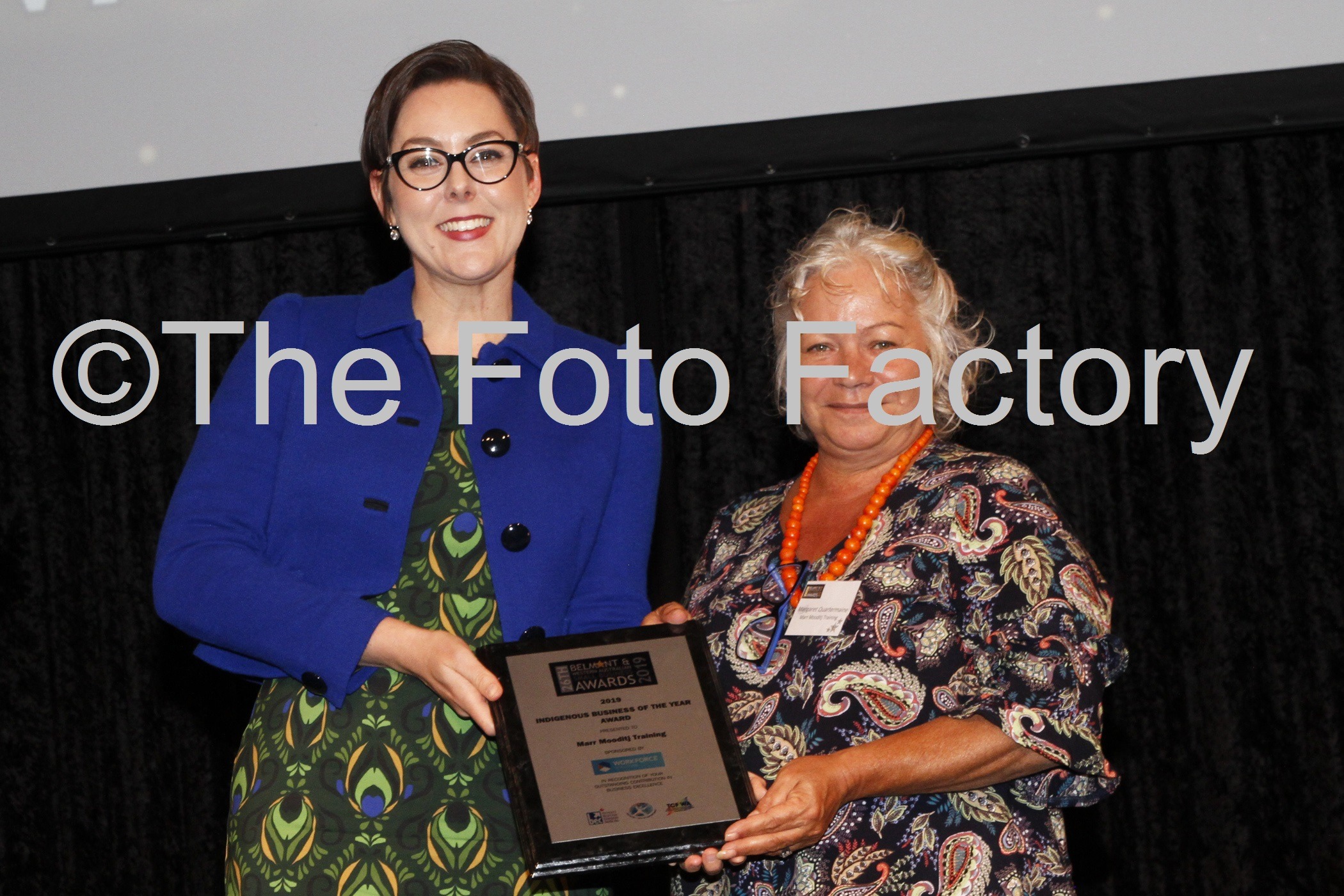 INDIGENOUS BUSINESS OF THE YEAR AWARD
Sponsor: Workforce Solutions
Presenter: Cassie Rowe MLA, Member for Belmont, representing Anthony Posniak, Workforce Solutions
Workforce Solutions offers clients an opportunity to outsource their workforce management and administration. A professional team to handle all your HR, IR, Payroll, WH&S needs. As a result of mitigating risk in these areas, clients can concentrate on their core business. Rather than spending time, money and energy in an attempt to minimise risk exposure and liability, clients are empowered to spend more time out in the marketplace winning work and growing their business.
Winner: Marr Mooditj Training
Accepted by: Margaret Shaw, CEO, Marr Mooditj Training
Marr Mooditj Training is a Registered Training Organisation committed to providing quality training and assessment services for Aboriginal and Torres Strait Islander people. They are passionate about providing Aboriginal and Torres Strait Islander students with the opportunity to access high-quality training and assessment services, delivered in a culturally safe and secure environment. Under the guidance of Chief Executive Officer Margaret Shaw, Marr Mooditj Training aims to maximise and enhance the employability of Aboriginal and Torres Strait Islander people through the provision of Training and Assessment services.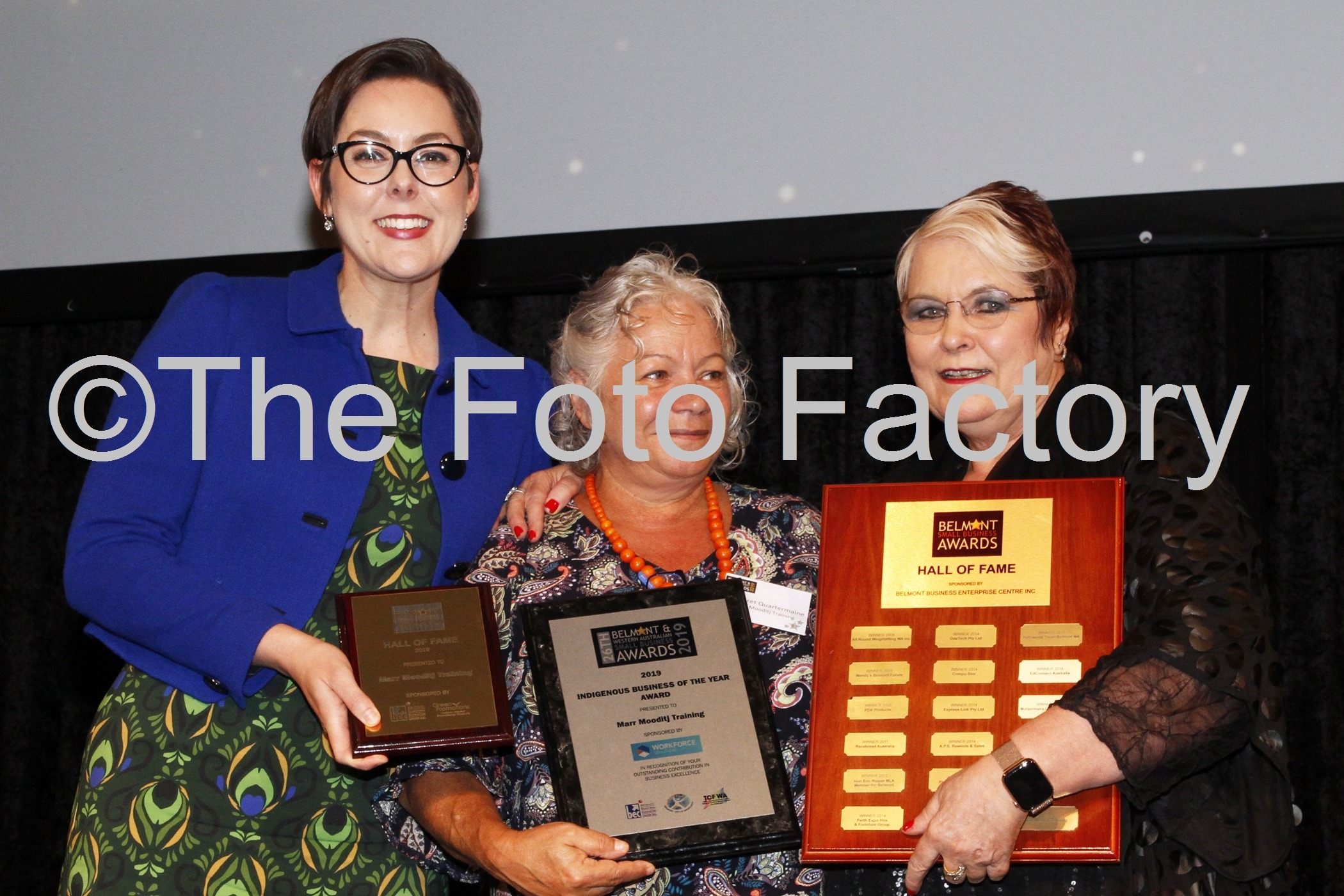 Hall of Fame Presented by Carol Hanlon, CEO, Belmont BEC
Marr Mooditj Training inducted into the Hall of Fame, awarded 2016 Indigenous Business of the Year Award, 2017 Not-Profit Organisation Initiatives Award and 2019 Award are to be inducted into the Hall of Fame Belmont & Western Australian Small Business Awards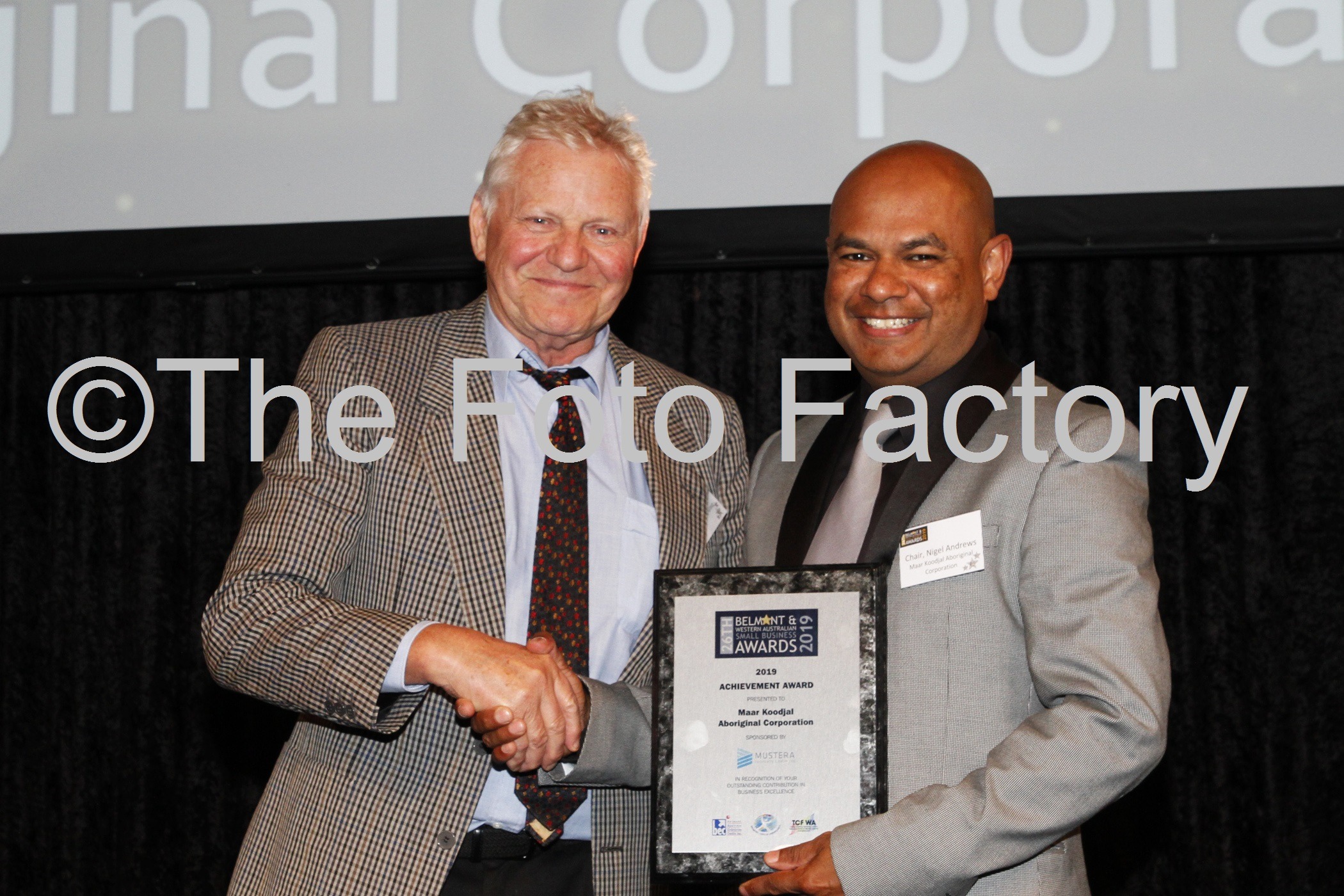 ACHIEVEMENT AWARD
Sponsor: Mustera Property Group
Presenter: George Zborowski, on behalf of Mustera Property Group
Mustera Property Group Ltd (Mustera) is an Australian focused Real Estate Investment and Development Company listed on the ASX. The Company provides a real estate development platform for quality residential, commercial, industrial, and mixed-use projects. Mustera provides integrated real estate investment solutions with the ability to pursue a diverse range of Australian real estate opportunities across all investment types, capital structures and asset classes.
Winner: Maar Koodjal
Accepted by: Nigle Andrews, Chair, Maar Koodjal
Maar Koodjal, which means 'Two-Hands' is an Aboriginal owned and operated consultancy specialising in cultural awareness, experiential education, cultural immersion and mentoring. Maar Koodjal has a current vision to establish a Nyoongar Cultural Academy with the purpose of providing health and wellbeing, education and training for the Aboriginal and wider community. This will be achieved in line with the maintenance and sharing of Nyoongar heritage, customs, culture, arts and language.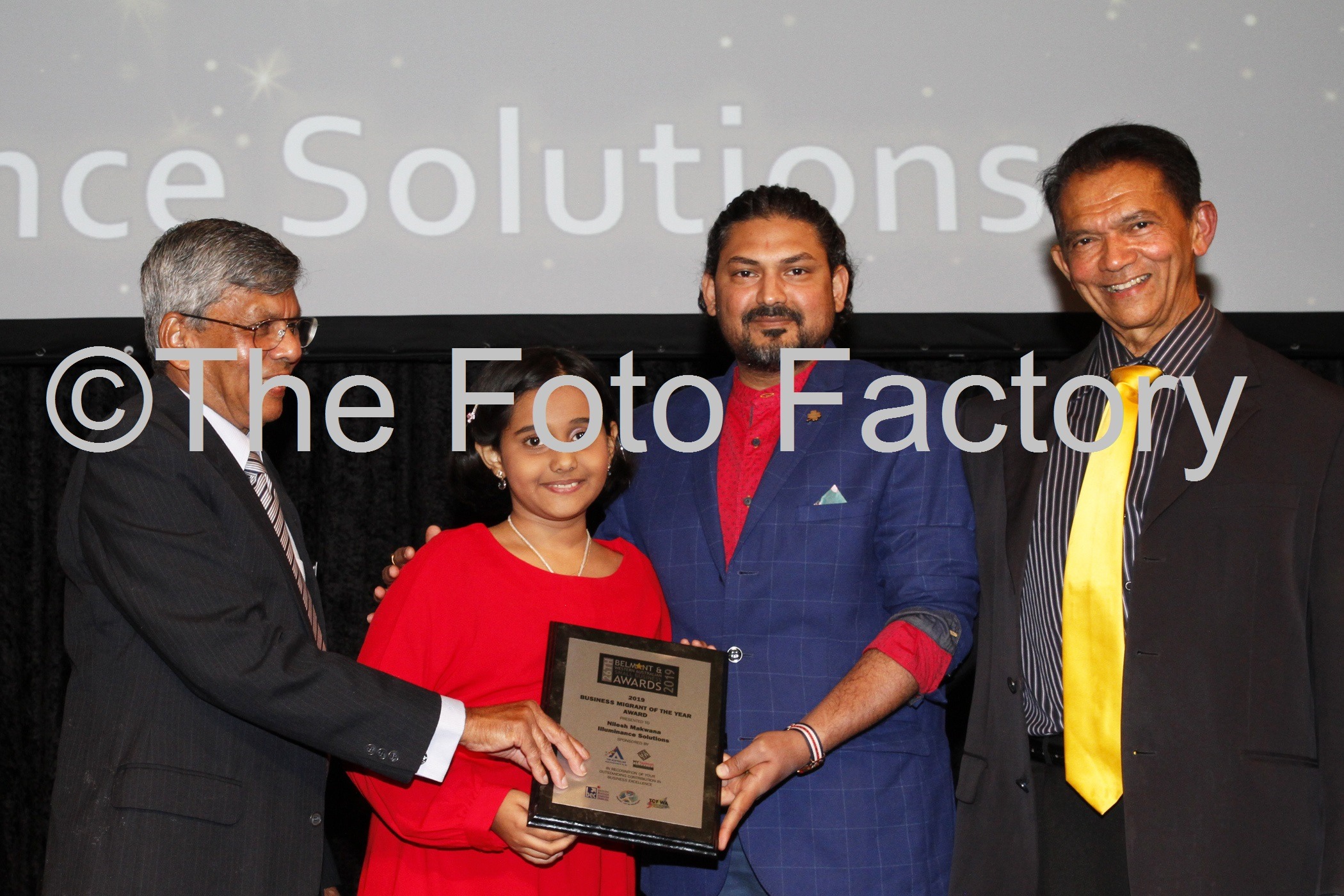 BUSINESS MIGRANT OF THE YEAR
Sponsor: The Australian Asian Association WA & MY Fashion Incubator Migrant Small Business Project
Presenters: Mel Fialho, Board Member, The Australian Asian Association WA & Kumar Peiris, Board Member, TCF WA
The Australian Asian Association WA – Formed in 1956 one of WA's largest conglomerate group. Engaged in migrant community welfare in our offices in Perth and Gosnell's. A major part of our focus is AAA Aged Care operating the HACC, CACP and Disability Programmes. Any of the audience here today if you know of any person who is in need of Home Care please contact our General Manager, Romello Anandappa at AAA
Kumar Peiris, TCF WA – MY Fashion Incubator Migrant Small Business Training & Mentoring Project will provide fashion business skills to assist 75 migrants in WA to start, grow or improve their fashion, creative or TCF related small business in Western Australia through a range of specialist online webinars, workshops, forums, networking opportunities tailored with individual business mentoring.
Winner: Illuminance Solutions
Accepted by: Nilesh Makwana, Illuminance Solutions
Illuminance Solutions is a Microsoft Gold Partner and won a Microsoft Partnership award in 2019. The organisation deploys Microsoft technology customised to their clients' needs. Illuminance Solutions CEO Nilesh Makwana believes that the quality of work and delivering on time and on budget is highly important, and how they support their clients and the community is the legacy they want to leave. Having a focus on social impact ICT advisory and consultancy, Illuminance delivers tailored business solutions supported by Microsoft technology to enhance business processes, productivity and the bottom line.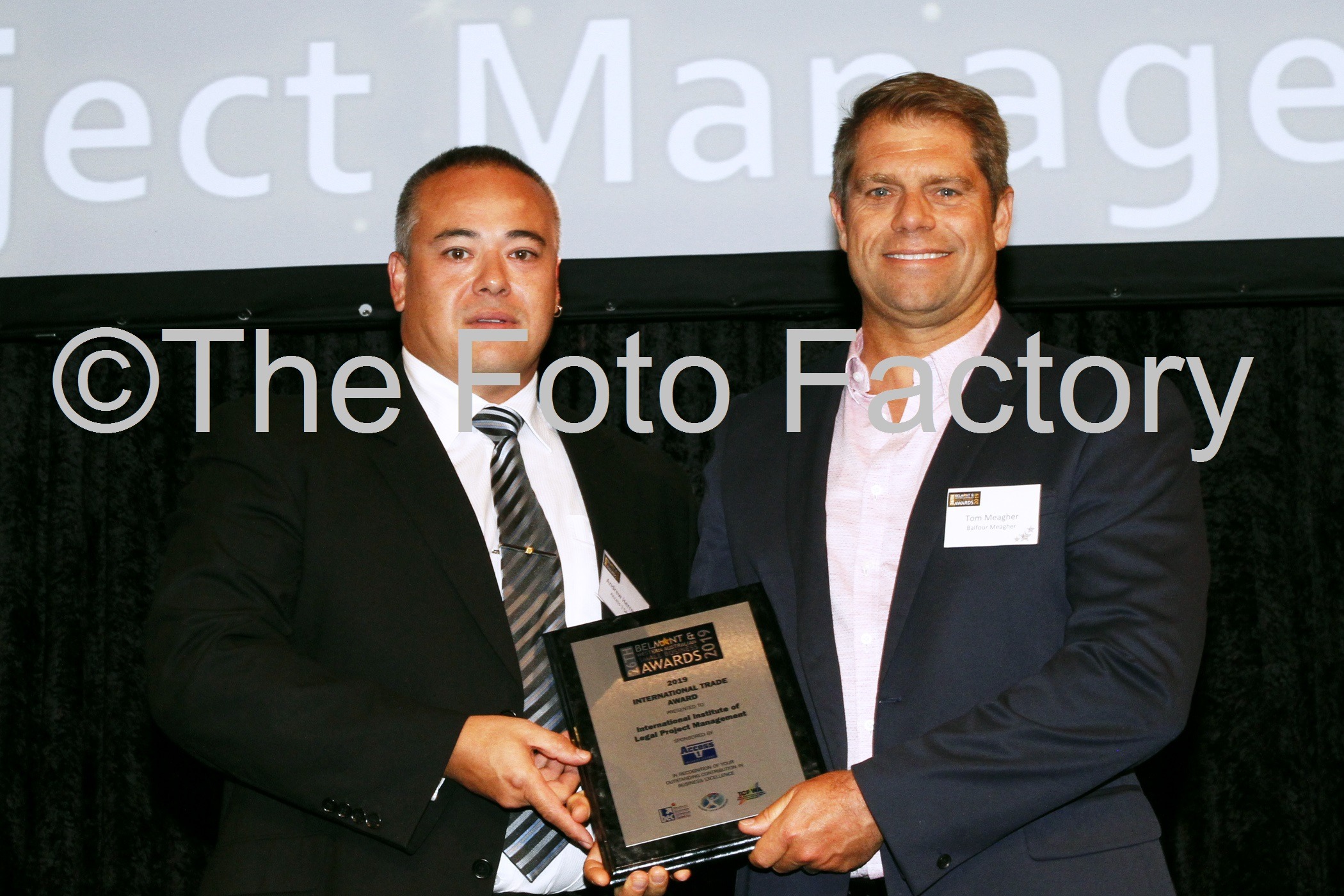 INTERNATIONAL TRADE AWARD
Sponsor: Access 1 Security
Presenter: Andrew Herrmann, Director, Access 1 Security
Founded in 2003, Access 1 Security Systems aims to provide SME's with high value cost effective Electronic Security Solutions, through the intervention of Security Electronics to provide and create an environment of the wellbeing of security or being secure, giving peace of mind in times of desperation. Access 1 Security Systems specialises in all aspects of electronic security – intruder alarms, CCTV systems, Access Control, Video Intercoms. They supply, install, integrate, monitor and maintain their systems.
Winner: International Institute of Legal Project Management
Accepted by: Tom Meagher on behalf of Todd Hutchison, IILPM
The International Institute of Legal Project Management is a worldwide association of legal project management experts combining both lawyers and professional project managers. They provide education, internationally recognised qualifications, global certifications and ongoing support to build legal project management competency and promote expertise. Chairperson Todd Hutchison is an international bestselling author, global business consultant, and a behavioural and project management specialist. Todd was the first person to complete a degree in legal project management worldwide. He also has an MBA and a Master of Commerce (Information Systems), studies law and is progressing a PhD in organisational and project performance.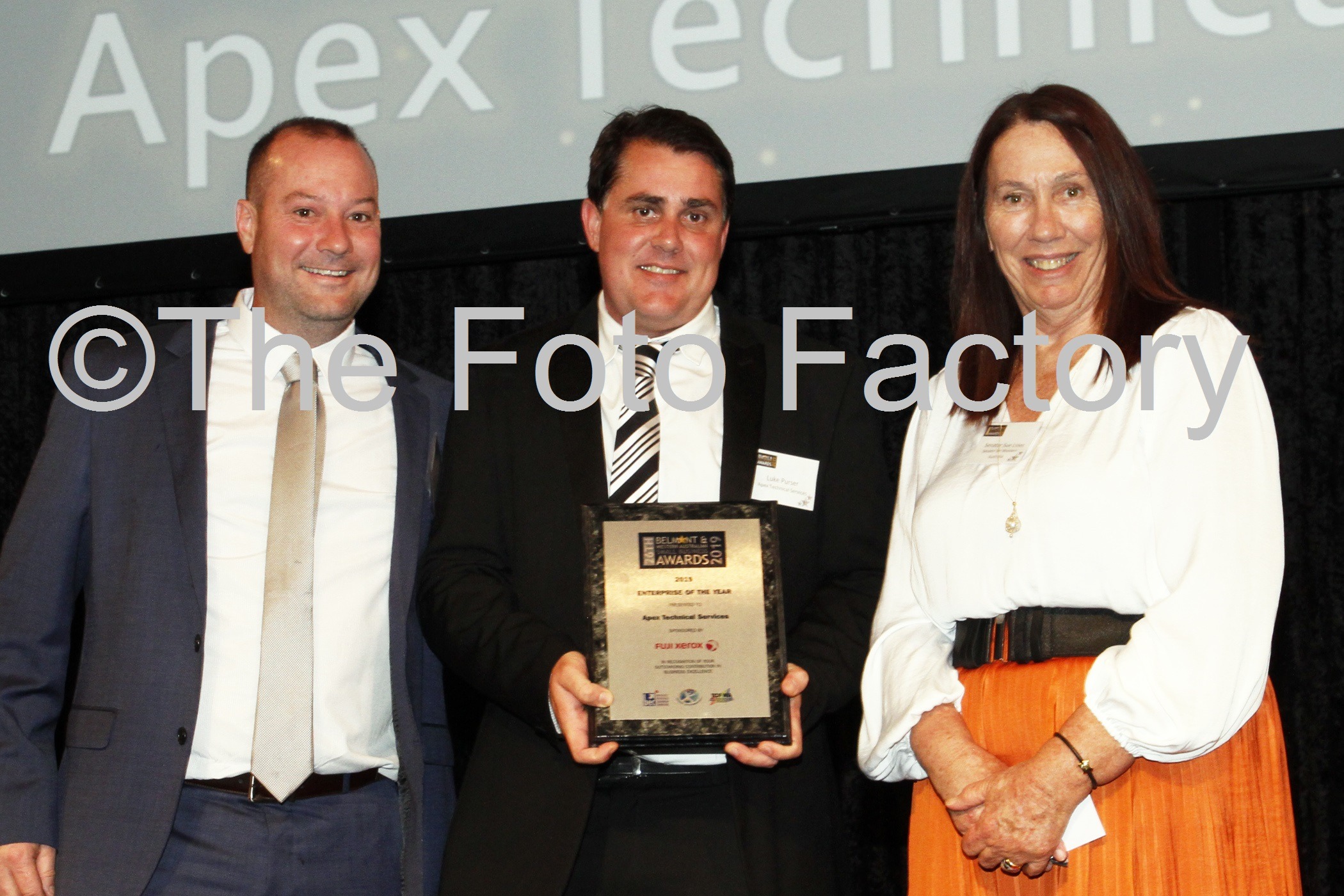 ENTERPRISE OF THE YEAR
Sponsor: Fuji Xerox
Presenter: Senator for Western Australia Sue Lines on behalf of Fuji Xerox
Fuji Xerox Australia proudly supports small businesses with their broad portfolio of document technology, services, software and supplies. Fuji Xerox will help your team move towards a digital future with document management tools to help propel your business forward. Fuji Xerox Australia are well recognised for their commitment to sustainability and this is supported by several awards from the United Nations and the Banksia Environmental Foundation.
Winner: Apex Technical Services
Accepted by: Tim Harrison, Apex Technical Services
Based in Belmont and established in June 2016, Apex Technical Services has since experienced exceptional growth. With a team of highly experienced and professional Directors, Project Managers, Supervisors and Contractors, Apex Technical Services is a well-known and trusted name in WA specialising in the design, installation and maintenance of heating, air-conditioning and ventilation systems for commercial and industrial projects.

The Belmont Small Business Awards in previous years