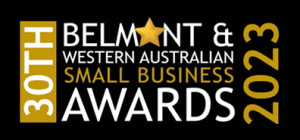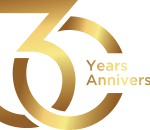 30th Belmont & Western Australian Small Business Awards 2023

Winners of the 30th Belmont & Western Australian Small Business Awards were announced on the 1st of November 2023 at the 'Night of Stars Event' in the ballroom of the Perth Convention and Exhibition Centre.
The Belmont & Western Australian Small Business Awards are coordinated by the Belmont Business Enterprise Centre Inc. (Belmont BEC), a not-for-profit community organisation that provides business webinars, workshops, mentoring and guidance to persons wishing to start or grow their business both within the Belmont region, state-wide and nationally.
MC's – Louise Percy – Patron, Belmont Business Enterprise Centre Inc.
& Cassie Rowe MLA, Member for Belmont, Past Chair Belmont BEC
Welcome to Country – Dadajaal Daniel Garlett Welcome to Country
Entertainment – Kaylene Taylor Kaylene Taylor Song 1, Kaylene Taylor Song 2, Kaylene Taylor Song 3, Kaylene Taylor song 4
Deputy Mayor Cr Deborah Session, City of Belmont 30th Small Business Awards
FINALISTS Certificate Presentations – Video presentation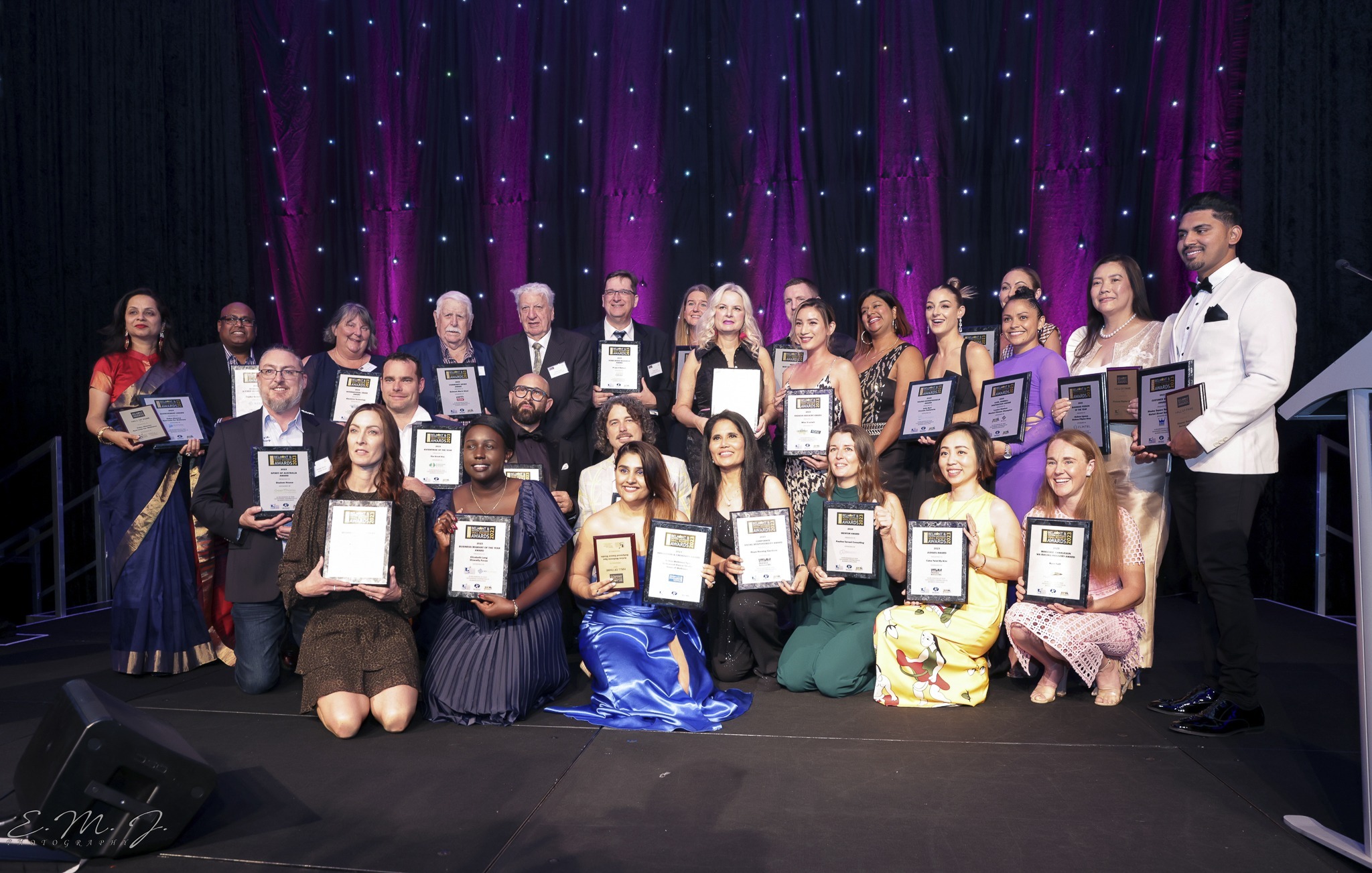 Winners, Finalists, Fashion Parade Photos: Courtesy Leon Tang
Winners media Release
Finalists Photos
Fashion Parade Gallery
Fashion Parade Video
Social Photos: Courtesy Jagdeep Singh, EMJ Photography
Perth Now
Sponsor: WESTWAYS VISUAL COMMUNICATION & A TEAM PRINTING
Presenter: Neil Cranny, Westways Visual Communication
Winners Video
Media Release
Westways Visual Communications is a diverse graphic design studio and major print supplier. The company motto is "From business cards to websites and everything in between."  Our focus has been making business stand out since 1994. A Team Printing are Perth's commercial printing experts, delivering high quality printing and design services across a huge range of mediums. No matter what the size of your business you can be assured that you will always be getting the very best with their high quality, competitive pricing, and fast service. 
 Winner: Susan O'Connor Accounting
Accepted By: Susan O'Connor 
Susan O'Connor Accounting are Self-Managed Super Fund (SMSF) Accountants in Belmont and are committed to providing a professional and personalised service to all clients. The team understand that your superannuation is an important asset and will be with you every step of the way.  With every aspect of your SMSF taken care of, it leaves you time to focus on what matters most to you. Some of their recent marketing initiatives have included Reels on social media, developing a professional branding strategy, community sponsorships, writing and publishing an e-book, and putting together promo packs for potential referrers.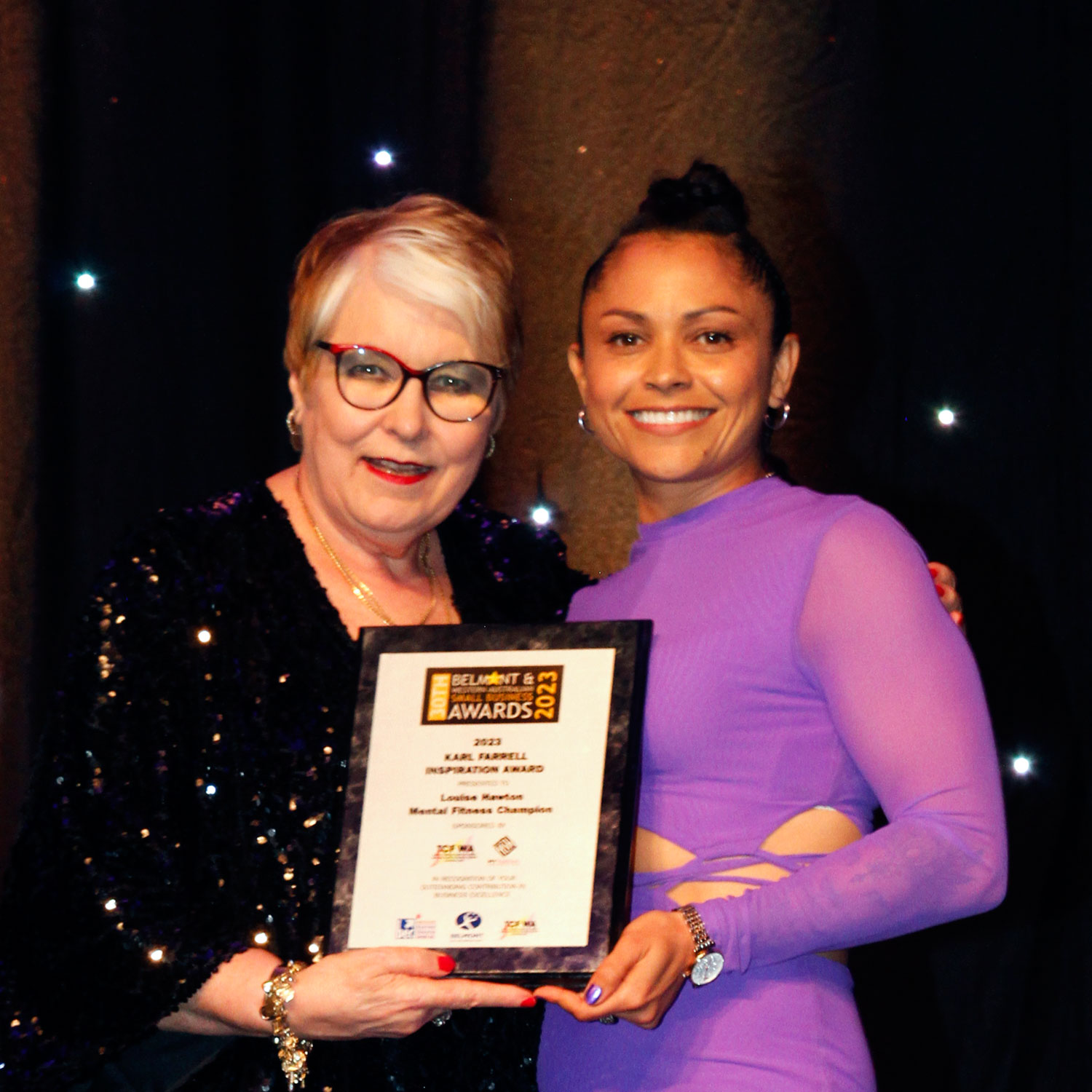 KARL FARRELL INSPIRATION AWARD  
Sponsor – Textile, Clothing and Footwear Resource Centre of Western Australia Inc. Presenter : Carol Hanlon, Founder/CEO, TCF WA
Winners Video
Media Release

The Textile, Clothing and Footwear Resource Centre of Western Australia provides a valuable resource for the fashion and TCF industries. Established in Belmont in 1998, the not-for-profit centre has been so successful, that it now receives requests from across Australia and overseas. TCFWA provides specialised fashion business skills, mentoring and supply chain sourcing on and offshore and has been recognised as a leader and role model organisation.  Karl Farrell was an inspirational Chair of TCFWA, and this award honours his memory.
Winner: Mental Fitness Champion
Accepted By:Louise Hawton
Louisa Hawton is a World class athlete and a professional of two different sports, Skateboarding and Professional Boxing. 'Lulu' is a beacon of inspiration for women worldwide, not simply a world-class athlete; she embodies the extraordinary potential that resides within every woman.
Her accolades include two Boxing World Championships—the illustrious WBO and the prestigious WBC World Championships. This incredible achievement further underscores her boundless spirit and resilience. However, Lulu's influence extends far beyond her athletic prowess.
She's a tireless advocate and role model for women and young girls, committed to empowering them to believe in themselves and uncover the pathways to live their best lives. For Lulu, life is an expansive canvas of boundless possibilities, and her motto reverberates with unwavering conviction: "ANYTHING IS POSSIBLE!"
CORPORATE SOCIAL RESPONSIBILITY AWARD
Sponsor – Friends of Belmont BEC
Presenter – Geoff Baker MLA, Member for South Perth
Winners Video
Media Release

Belmont BEC in conjunction with its extensive Perth Metropolitan business network and business alliances has over past years delivered its Count Me IN Disability Employment Awareness information to over 3,000 business participants across Belmont, Perth Metropolitan region with the aim to assist employers in 'Breaking Down the Barriers' on considering disability employment.   Friends of Belmont BEC wishes to acknowledge the joint donor support of Hannah Beazley MLA, Cassie Rowe MLA, Samantha Rowe MLC & Geoff Baker MLA contributions towards the Corporate Social Responsibility Award.
Winner: Hope Nursing Services 
Accepted By: Aida Oakdon  
Hope Services Australia is a provider of home care nursing and disability services in the community. As a verified NDIS provider, it is their mission is to empower participants in the management of their daily activities so that they can live meaningful and fulfilling lives.  
Aida Oakdon and her staff are committed to the delivery of the best possible care so that participants are guaranteed the best quality of life. Passionate about the provision of person-centred care to ensure the best outcomes for every participant, the team respect individual rights to freedom of expression, self-determination and independent decision making. 
Sponsor – FORTIX
Presenter – Paul Faix, Fortix
Winners Video
Media Release

Excess paper, poor processes, lack of automation, lack of transparency, keyperson reliance, location dependent, stuck in the old ways. All challenges of a business that needs to evolve. To meet these challenges, you need a good Business Management System. Fortix can give you this competitive advantage.  There is a better way! Fortix is a locally owned and operated company.  We have been successfully empowering businesses since 2004. 
Winner: ProposalPro 
Accepted By: Roz Misiani
ProposalPro reduce the stress of pulling together an in-house tender team from your existing resources, enabling you to focus on your core business. The most significant advantages of ProposalPro's services are the team's cumulative decades of knowledge, wide-ranging expert skills, and ability to get your tender to a preferred-bidder status. 
Roz Misiani and her team's proficiency in writing and winning tenders for the private sector, local, state, and federal government are invaluable to your business, bringing a unique, fresh perspective to your bid. Bid management is their core business, equipping you with strategic insight, not to mention the team is available to support your bid all of the time.
Sponsor – REGEN POWER 
Presenter –Nikhil Jayaraj
Winners Video
Media Release

Established in 2003, Regen Power is a national company providing renewable energy products and services to residential, commercial, and off -grid mining and remote community markets, with a vision to create affordable access to power through sustainable solutions and innovative technologies. Regen Power's contribution has been instrumental in commercialising renewable energy power systems to regular households at affordable prices  
Winner: Earthside Eco Bums 
Accepted By: Rachel Burrows on behalf of Sarah Siegwart 
Earthside Eco Bums, an Australian designer and retailer of modern cloth nappies, accessories and eco-friendly products founded by self-diagnosed nappy nerd, Sara Siegwart.  The company aims to not only support you as you make the change to a healthier, more sustainable life for you and your family, but also light the path in support of every parent as they choose and use reusable cloth nappies with ease; empowering them and their loved ones to live a healthy, natural & rewarding eco-conscious life. 
Earthside Eco Bums also provide free education & support to the wider community via the free services available in their very own Cloth Concierge, backed by a huge range of easily accessible, quality, innovative cloth products.
Sponsor – STORAGE KING PERTH AIRPORT
Presenter – Hon Consul of the Republic of Mauritius, Ian Whitaker representing Storage King Perth Airport 
Winners Video
Media Release

Storage King were the winner of Canstar Blue's Most Satisfied Customer award for 2021 and offer a huge range of store locations across Australia and New Zealand. Storage King at Perth Airport are your local experts for anything from small locker style storage all the way up to garages for vehicles or a 4bedroom home. 
Winner: Riseley Square Barber Shop & Market Street Barber Shop 
Accepted By: Jake Santosh Shamjhu 
Born and raised in Mauritius, owner Jake Shamjhu moved to Perth in 2012 and bought Riseley Square Barbershop in 2018. Since then, the business has grown from two staff members to eight and created many opportunities for apprentices and local businesses in the Applecross area. Specialising in all aspects of barbering including fades, hair designs, scissor cuts, beards and face shaves, their purpose is to make people young and old feel confident through a fun and friendly barber shop experience. The business has been blessed with positive google reviews and social media followers. 
Hall of Fame Inductee: presented by Louise Percy, Patron Belmont BEC 
Jake Shamjhu, Risley Square Barber Shop was awarded the 2021 Young Entrepreneur Award and in 2022 the Achievement Award, now in 2023 with his 3rd small business award, Jake Shamjhu and Riseley Street Barber Shop enter the Belmont & Western Australian Small Business Awards 'Hall of Fame'. 
Sponsor – DESIGNEDGE INNOVATION FESTIVAL
Presenter – Zaneta Mascarenhas MP, Member for Swan
Winners Video
Media Release

The designedge Innovation Festival established by Belmont BEC & TCFWA, is now in its 19th year, is an annual Festival that includes workshops, webinars, events, forums, and networking that are staged in Belmont, Perth Western Australia, nationally and globally online. In 2023, the Designedge Innovation Festival will host over 150 events including free topics exporting, cyber security, global business entrepreneurs, innovators, designers, creatives, industry associations, and women in business and networking events. 
Winner: Active Wellness Spa, Bollywood Dance Studio, Haus of Wellness 
Accepted By: Maitri Patel 
More than a wellness company, they are wellness people at Active Wellness Spa. Whether you've been on the search for weight loss, detox, pain relief or stress-relief technologies – they can help with it all.  Originally commencing Bolly Active Fitness in Cloverdale, the Active Wellness Spa expanded to a purpose-built studio in East Victoria Park and Nedlands, the team, led by founder Maitri Patel takes great pride in providing a wellness sanctuary and place for you to reset. Their mission is to awaken your limitless potential by elevating your perspective on what "wellness" really means, and it is their philosophy that loving yourself means finding clarity and unity in your mind, body, and spirit.  Maitri's passion for wellness and holistic healing was instrumental in Active Wellness Spa being born. Maitri developed AWS and its unique, non-invasive biohacking treatments, to help individuals function at their optimal level, combining bio hacking techniques with holistic, non-invasive treatments. 
Hall of Fame Inductee – presented by Cassie Rowe, MLA, Member for Belmont
Bolly Active Fitness was awarded the 2018 Business Migrant of the Year Award and in 2022 Maitri Patel was awarded the Business Woman of the Year Award, now in 2023 with her 3rd small business award, Maitri Patel and Active Wellness Spa enter the Belmont & Western Australian Small Business Awards 'Hall of Fame'.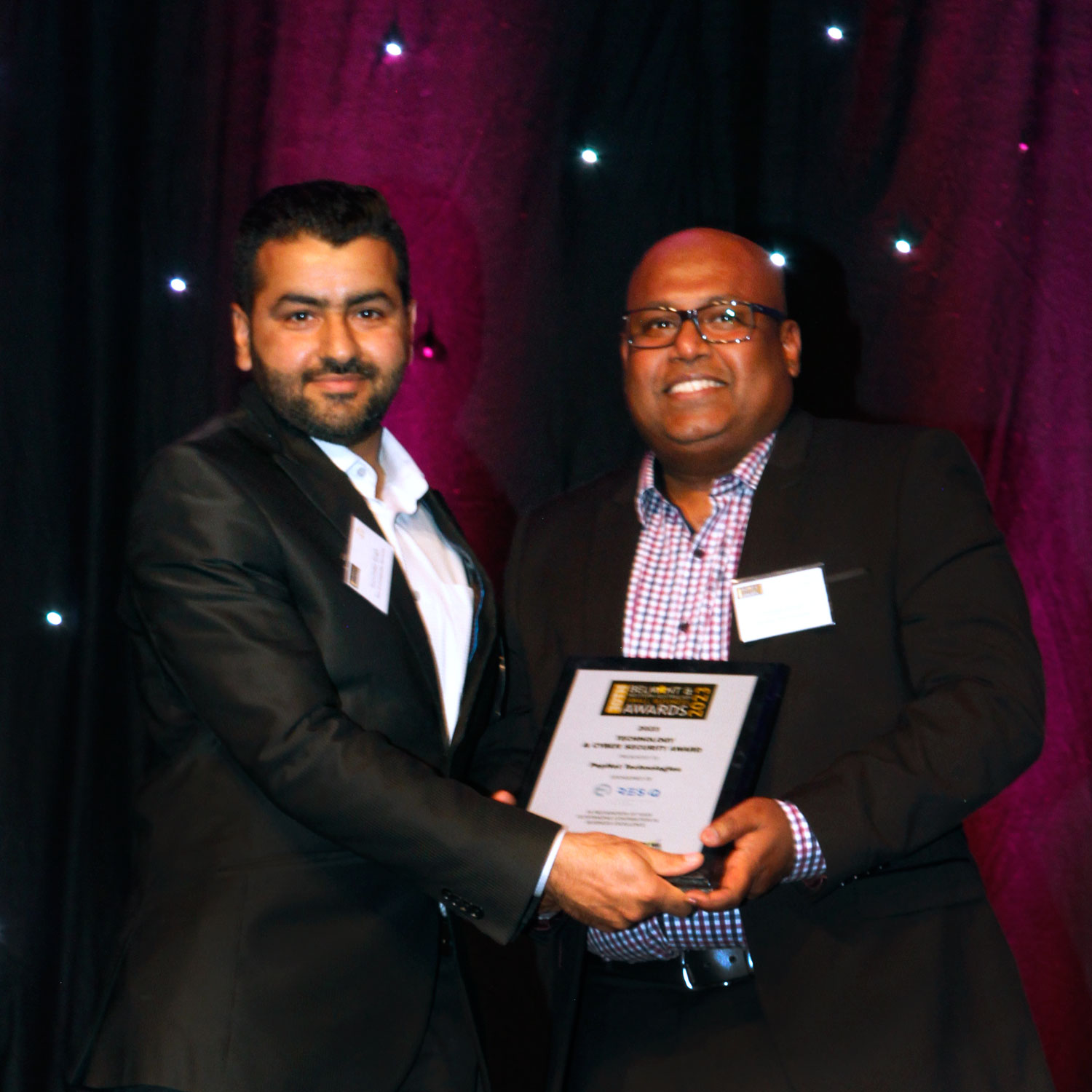 TECHNOLOGY AWARD & CYBER SECURITY AWARD
Sponsor – RES-Q COMPUTER SERVICES & SUPPLIES
Presenter – Gurvinder Singh
Winners Video
Media Release

At Rescue IT, we pride ourselves on pioneering innovation and delivering exceptional computer care and support. Ever felt the urge to hurl your computer out the window in frustration? Before you reach that breaking point, remember that our dedicated Rescue Team is always on standby to restore harmony and bring a smile to your face. We empower our clients by providing them with the time to focus on what they need to excel in their business. While you concentrate on what you're best at, let us handle the rest—from sorting out phone issues to managing Microsoft and cloud, wireless solutions, and more. Give Res-Q IT a call and let us redefine the excellence for you. 
Winner: PepNet Technologies 
Accepted By: Eranga Gihan
PepNet Technologies, as a RingCentral Partner, empowers modern mobile and distributed workforces to communicate, collaborate, and connect via any device, anywhere. They specialise in the areas of Voice, IT Support, Data & Cloud Technologies. 
PepNet provides end-to-end solutions from scoping and consulting to selling and installing, setup and programming the equipment to provide training for your staff – and all of this is serviced at the highest levels, at every stage. 
PepNet wants to be known as the most trusted Managed Service Provider in Western Australia and across the country, while maintaining their uncompromising principles.
Sponsor – GREEN PROMOTIONS 
Presenter – Johnathan Johnston
Winners Video
Media Release

Johnathan and the team at Green Promotions have supported the Belmont Small Business Awards now for almost 30 years.  Green Promo's commitment to helping other small business is an extension of commitment to the environment.  Their 100% Carbon Neutral promo products can be fully customised with your brand and is a great way to elevate your brand and business.   Talk to Johnathan about how we can help you present and promote your message in a cleaner, greener, carbon neutral way.
Winner: Shalom House
Accepted By: Phillip Wynn
Shalom House is an independent residential rehabilitation centre located in the heart of the Swan Valley, with the focus on helping men, women, and families with any life controlling issues such as alcohol, drugs, anxiety, depression, domestic violence, and gambling.  
Peter Lyndon-James founded Shalom House as a one-of-a-kind holistic rehabilitation program while ensuring that resident's function actively within the community, the practical and hands on program has an impressive 85% success rate for those who successfully complete it. It is well known as Australia's largest and toughest holistic residential rehabilitation program. There is a focus not just on rehabilitation, but also reintegration and resocialisation. 
Sponsor – PERTH NOW
Presenter – Andrew Clark
Winners Video
Media Release

PerthNow is WA's top news and entertainment website. Through the combined reporting resources of Seven West Media, PerthNow gives you the latest local, national and international news, hottest entertainment happenings, must-know lifestyle stories and the biggest sporting updates seven days a week.     
In addition to the PerthNow on-line newsfeeds, PerthNow also brings its well-known, vibrant brand and large social media following to your local newspaper. The FREE weekly newspaper prides itself on helping our readers connect with their community. Valued for covering local issues, events, and news, we get to the heart of local matters! 
Winner: Belmont Men's Shed 
Accepted By: Brian Carey & Ron Young
Belmont Men's Shed, located in Belmont, is a member of the Australian Men's Shed Association (AMSA), is represented at and is a member of the Hunter Cluster.  Belmont Men's Shed supports the values of the Men's Shed movement and specifically aims to provide men of Belmont and surrounding suburbs with a facility where they can come together to share ideas and knowledge and work on projects in a safe, supportive, and friendly environment. 
The shed provides members with an opportunity to interact with others and discuss issues and problems relating to their health and well-being in a non-threatening environment.  The Men's Shed Volunteers work on a range of community projects and encourage more community locals to come make some friends and participate in the community projects and activities. 
Sponsor – TCF AUSTRALIA EXPORT TRAINING & MENTORING PROJECT  & TCF Access Asia Project
Presenter – Irving Lane, Chair, Textile Clothing Resource Centre of WA Inc. (TCFWA)
Winners Video
Media Release

TCF AUSTRALIA NATIONAL EXPORT Training & Mentoring Project provides FREE EXPORT assistance to those small businesses operating in the fashion, textile, clothing, footwear, leather, TCF industry sectors across Australia looking to improve their exporting business skills and improve their global marketing.  TCF Access Asia Project is assisting WA businesses to link with 18 countries within the Asian region operating within the Fashion and TCF related sectors, country linkages include India, Viet Nam, Hong Kong, Philippines and Sri Lanka and to name just a few.
Winner: Miss Scarlett
Accepted By: Melissa So
From timeless white debutante gowns to elegant, modern wedding dresses, Miss Scarlett aims to design and create beautiful, quality pieces that will capture the hearts of women looking for that perfect dress.  
Miss Scarlett's, Melissa So, based in Kewdale uses only exquisite laces and premium fabrics, each Miss Scarlett dress is hand-constructed to ensure our dresses fit every shape and size. Miss Scarlett brides and debutantes will walk out feeling confident and beautiful in their dream dress.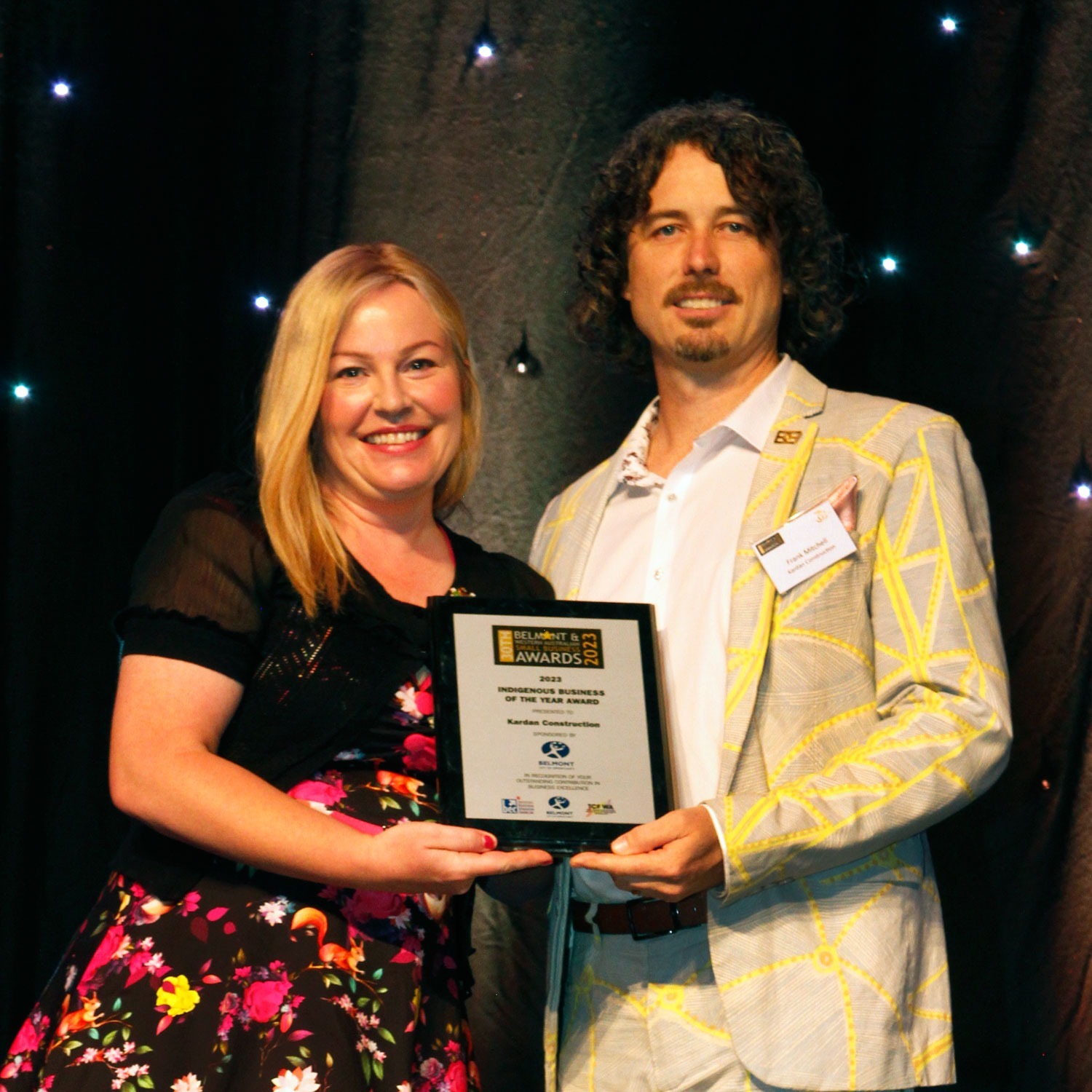 INDIGENOUS BUSINESS OF THE YEAR AWARD
Sponsor –  CITY OF BELMONT 
Presenter – Deputy Mayor Deborah Sessions
Winners Video
Media Release

The City of Belmont is a vibrant, modern City located just six kilometres from the Perth CBD. The City's prime location between Perth Airport and Perth CBD has led to a strong local freight and logistics industry, and attracts new families, businesses, and visitors to the area. With a pro-business outlook, diverse local economy, and growing population, the City is a great place to live, work, and invest.
Winner: Kardan Construction 
Accepted By: Frank Mitchell
Kardan Construction is the Perth licensed, supply nation certified construction company working on state-wide rural and remote projects, with ethos to empower Women in Construction, Over-55's, People with All Abilities, and Aboriginal and Torres Strait Islander peoples. Managing Director, Frank Mitchell, is a proud descendant of the Whadjuk-Yued Nyoongar, as well as being a proud father, husband, and son. Since 2015, Frank and his team have created 29 Aboriginal positions in total.  Kardan Construction's primary innovation is a philosophy that community infrastructure should have community outcomes. 
Sponsor –  CITY OF BELMONT
Presenter – Deputy Mayor Deborah Sessions
Winners Video
Media Release

The City of Belmont is a vibrant, modern City located just six kilometres from the Perth CBD. The City's prime location between Perth Airport and Perth CBD has led to a strong local freight and logistics industry, and attracts new families, businesses, and visitors to the area. With a pro-business outlook, diverse local economy, and growing population, the City is a great place to live, work, and invest.  
Winner: BMD Plumbing 
Accepted By: Brian McDaid 
At BMD Plumbing & Gas, it's their aim that not only will you use their services again but recommend them to your friends and family. BMD know that the local Perth community is looking for a reliable plumber whom they can call – a plumber who will arrive on time, does the job right the first time, communicates and provides you with the service you deserve, clean up after the job is completed and charge a reasonable fee. Brian McDaid, established BMD Plumbing & Gas based in Kewdale in 2022, but with more than 20years experience within the industry, Brian and his team pride themselves on their attention to detail, ability through experience to troubleshoot your plumbing maintenance issues and/or guide you through and advise on a new plumbing project.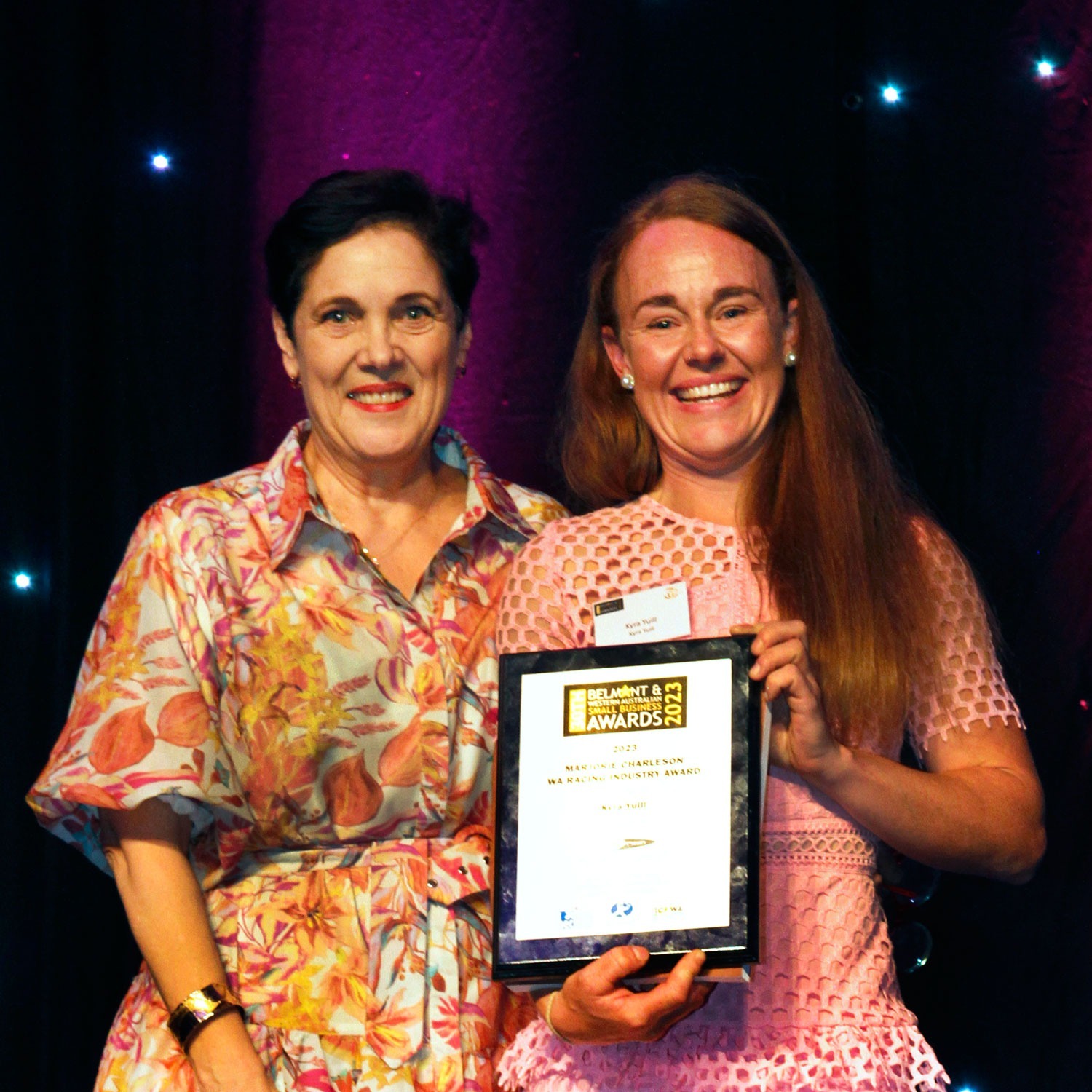 MARJORIE CHARLESON WA RACING INDUSTRY AWARD
Sponsor – RACING & WAGERING WESTERN AUSTRALIA
Presenter – Catherine Ferrari, Board Director, RWWA 
Winners Video
Media Release

Racing and Wagering Western Australia (RWWA) is the statutory body regulating all greyhound, harness, and thoroughbred racing throughout WA. RWWA's charter is to foster the development, promote the welfare and ensure the integrity of the WA racing industry, which provides important economic and social benefits to the State. Around 25,000 people are involved in WA racing, which contributes $1.3 billion to the State's economy each year.
Winner: Kyra Yuill 
Accepted By: Kyra Yuill 
Kyra Yuill is a self-employed jockey across many official racetracks across Australia. Kyra commenced her first competitive race riding after she completed year 12.  
Bunbury based jockey Kyra, must present to each race meeting in ultimate fitness and health to perform at a professional standard for each race ride. Each horse and race require different riding skills so to achieve the best possible result.  
During her 15year career to date, she has ridden in races at the 28 various racetracks in WA. And has also ridden in SA, VIC, and NT. To date she has ridden 818 winners. Her goal is to ride 1000 winners in her career. 
Sponsor – EMPIRE BAR
Presenter – Gene Sneddon, Empire Bar
Winners Video
Media Release

Whether you're looking for a quality dining experience, expansive outdoor garden bar to relax in, a fantastic function to celebrate any occasion or an energetic sports hub, the Empire has it all. Our Gold Plate Award Winning restaurant (2021 Hall of Fame Prix D'honneu) offers a full contemporary menu to cater for everyone, available through the entire venue. Every Friday night the venue comes alive with electric performances from live bands, then our house DJs bring the party on Saturday. 
Winner: Nauti Picnics
Accepted By: Yvonne Larsen 
Nauti Picnics offer Perth's only unique opportunity to captain a deluxe electric boat on the upper reaches of the Swan River. The self-skippered picnic boat is easy and accessible for everyone, and you are in control of your own adventure. Yvonne Larsen developed Nauti Picnics as an alternative to having your own river boat or sharing the space on your local cruise or ferry with strangers, with a mission to inform and help people to get out on our waterways in a safe and eco-friendly way. Indulge in a BYO or locally made picnic platter whilst cruising the river, getting to know Perth from the water! 
Sponsor – BRAINBOX
Presenter – Alexis Guillot, Brainbox Group
Winners Video
Media Release

The Brainbox Group is headquartered in Perth and has incorporated subsidiaries across Australia, Asia, and the US encompassing corporate advisory, human resources, software development, process outsourcing and property investment.  Since 2007, Brainbox Advisory division has been helping government and private clients unlock potential in their people through workforce planning, management development, and offshoring.  Their focus is on reducing cost and increasing capacity to help clients scale quickly into new revenue and new markets.
Winner: Pauline Tarrant Consulting 
Accepted By: Pauline Tarrant
Pauline's expertise in the HR space enables her to craft tailored solutions for clients across Australia and the UK. She assists leaders to optimise HR practices and explore contemporary solutions that offer best-fit improvements to their business. 
As an experienced investigator, recruiter, facilitator and human resources consultant, Pauline's knowledge base comes from a master's in human resource management and over 20 years of HR experience. 
Sponsor – APM
Presenter – Matthew Kershaw
Winners Video
Media Release

APM is the world's largest human services organisation.  The Self-Employment Assistance program is one of many workforce Australia contracts offered by APM in WA and helps people set up, develop and grow their own small business. 
Self-Employment Assistance provides more support to more people & more businesses in more places across Australia. Participants have access to collaborative and personalised support from their business mentors for 12 months, all with the goal of giving you the best possible start in business. 
Winner: Project Reboot
Accepted By: Bodo Frost
Project Reboot will reboot the way you are thinking towards achieving your goal; help in planning your project, and as your accountability partner, and help you stay on track.  Project Reboot Founder Bodo Frost and his team of professional coaches allow you to experience success, regardless of whether these changes or results are personal or business achievements.  Working together with clients on strategies to prevent or deal with those obstacles and issues, Project Reboot will help so you are prepared in your mind, and with your project team help to push through for a successful project delivery. No more feeling overwhelmed, no more forced over-time, and no more procrastination.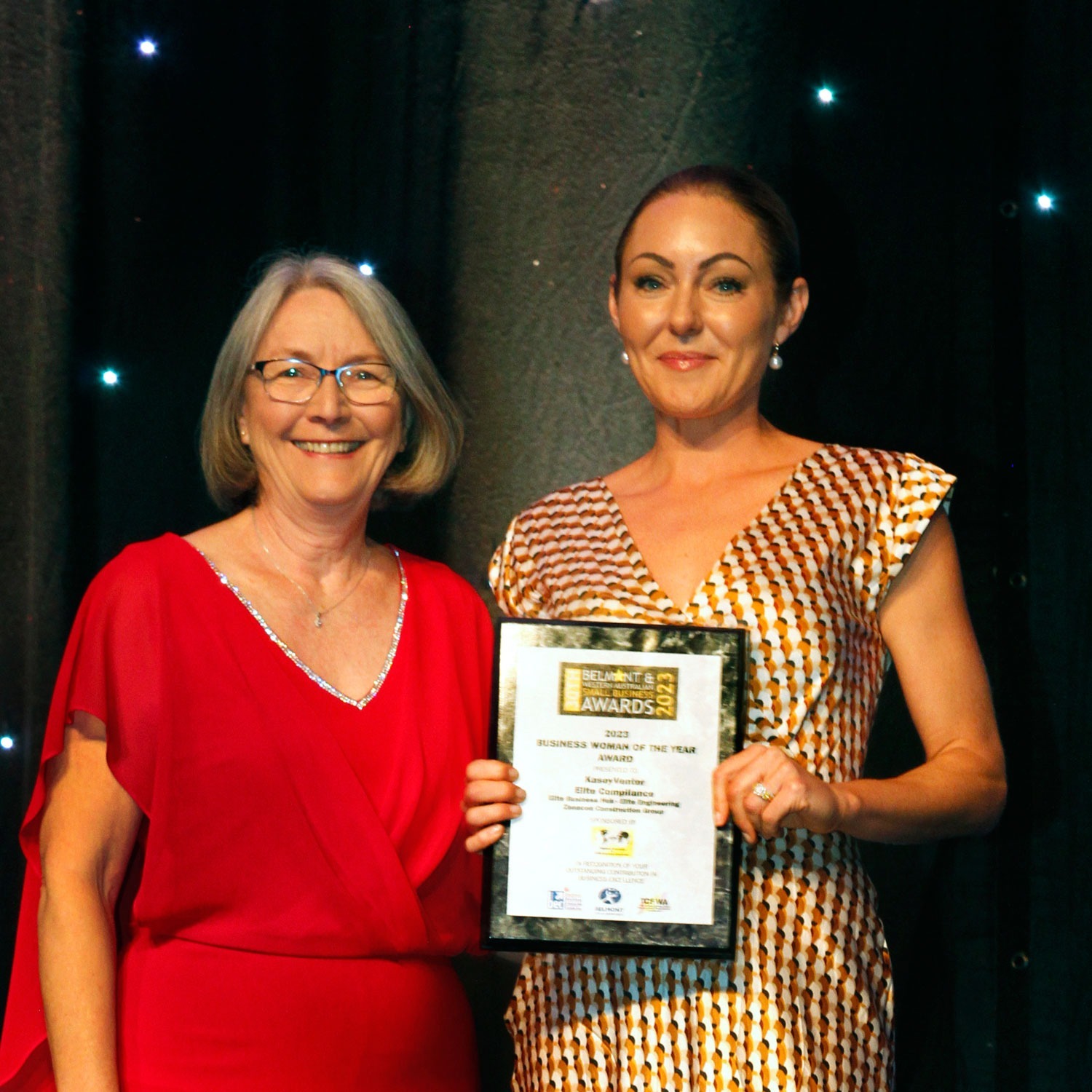 BUSINESS WOMAN OF THE YEAR AWARD
Sponsor – BUSINESS & PROFESSIONAL WOMEN WA & BPW BUSINESS INCUBATOR WOMEN IN BUSINESS TRAINING & MENTORING PROJECT.
Presenter – Kate Waters, President BPW WA
Winners Video
Media Release

Business & Professional Women Western Australia was established in 1946 and is part of a global network of Business and Professional Women organisations across 100 countries making real differences in women's lives by taking action for women's equality and facilitating economic independence though support and mentoring. Members give their time and passion to support various gender equality campaigns and empowerment projects that benefit women and their communities.
Winner: Kasey Venter, Elite Compliance 
Accepted By: Kasey Venter 
With the reputation of being a self-starter from a young age, it was no surprise to Kasey's peers and family that she would go on to deliver great things. In 2014, after recognising a gap in the market for quality building certification services, Kasey established Elite Compliance – which delivers compliance management and approval services to the construction industry.Prevention of Family and Domestic Violence in particular, is at the heart of Elite's core values. Kasey has committed to design and manage the construction of a new purpose-built crisis accommodation facility in Kalgoorlie that will deliver 44 new beds to the existing women's refuge.  Kasey has already raised $1.45million for the Hope Foundation Refuge expansion project. Her pursuit for workplace equality has encouraged females to choose a career within a typically male dominated industry and has resulted in her business. 
Sponsor – BEC NATIONAL EXPORT TRAINING & MENTORING PROJECT
Presenter – Kumar Peiris, Board Member, Belmont BEC & TCFWA 
Winners Video
Media Release

BEC NATIONAL EXPORT Training & Mentoring Project provides free export training, mentoring and forums to assist small businesses across Australia to improve their exporting business skills and global marketing. The project is also developing an eBook on 1001 Business Tips from 101™ Exporters & Global Trade Advisors to assist small business across Australia with insights from a range of experts. 
Winner: Blacktree Technology 
Accepted By: Mrs. Joel Nevin 
Blacktree Technology, based in Belmont, is a wholly Australian owned and operated company, founded in 2002. They design, engineer, procure, manufacture, install, commission, and maintain a variety of communication systems for military and commercial use in urban, remote, and harsh operating contexts.  Blacktree Technology solve mission critical communication problems in challenging and geographically diverse environments with the team experienced with a wide range of new and legacy communication technologies.  They now have clients in Europe, Japan, UK, and the US.  
Sponsor – MUSTERA PROPERTY GROUP
Presenter – Jack Spencer-Cotton
Winners Video
Media Release

Mustera Property Group Ltd (Mustera) is an Australian focused Real Estate Investment and Development Company listed on the ASX, with a particular focus on quality residential, commercial, industrial, and mixed-use projects. Mustera provides integrated real estate investment solutions with the ability to pursue a diverse range of Australian real estate opportunities across all investment types, capital structures and asset classes.
Winner: Ayurveda for Wellness 
Accepted By: Vidhu Sharma 
Vidhu Sharma is a qualified Ayurvedic Doctor from India and Founder of Ayurveda for Wellness. Vidhu and her team are heavily involved in community service work in the form of weekly informative sessions on health and wellbeing. Ayurveda principles are based on the perception that life represents the relationship between Body, Mind and Soul.  
Vidhu is a strong believer of "Do not pray for an easy life, pray for strength to endure a difficult one". Vidhu survived the New Zealand Earthquakes, but lost her family home, and nearly died. She did not however, lose hope or courage. She has gone onto become a well-known international speaker. 
Hall of Fame Inductee: presented by Carol Wallbank, Belmont BEC  
Ayurveda for Wellness was awarded the 2020 Business Migrant Award and in 2021 the Spirit of Australia Award, now in 2023 with their 3rd small business award tonight, Vidhu Sharma & Ayurveda for Wellness enter the Belmont & Western Australian Small Business Awards 'Hall of Fame'. 
Sponsors – BELMONT BUSINESS ENTERPRISE CENTRE & MY BUSINESS INCUBATOR
Presenter – Jules Lewin, Chair Belmont BEC
Winners Video
Media Release 

Business migrants play an integral part of the WA business community, with Western Australia having the highest rate of migration of all states in Australia.  Belmont BEC since 1994, has always attracted an extensive network of culturally and linguistically diverse clients who wish to start a new business and/or grow their existing business, as a result, Belmont BEC has delivered many migrant related projects, and has linkages with a long list of trade associations and global trade networks that assist with opportunities to support our client base. 
Winner: Diversity Focus
Accepted By: Elizabeth Lang 
Founded by Elizabeth Lang, Diversity Focus is committed to empowering workplaces to create more diverse, equitable and inclusive workplaces that cultivate belonging.  
Research, consulting, training, and executive coaching services have helped Elizabeth bring her mission to life.  Diversity Focus fosters professional development for individuals and organisations through the provision of research-based, tailored small group in-person or online facilitated workshops.  Arriving in WA in 1998, Elizabeth is now recognised in the Global 100 'Under 40' Most Influential People of African Descent. 
Sponsor – BLAKE DIGITAL
Presenter – Adam Blake
Winners Video
Media Release

Blake Digital is a leading international creative brand and communications agency based here in Belmont. Their award-winning work incorporates high-end visual design with strategic brand communication, business development, marketing, integrated websites and social media.  Seek them out for a chat about how they can help your business. 
Winner: Crumbs Patisserie
Accepted By: Julia Buri 
Born and raised in Perth with a strong, Italian heritage, Crumbs owner and head pastry chef Julia Buri's love affair with the kitchen was destined from an early age. Julia completed a 4year apprenticeship, and during this time, she was selected to be part of the Australian Culinary team. This enabled her to travel globally and compete as a Pastry Chef for Australia and hone her culinary skills.  Since opening in October 2021, Crumbs in Applecross has quickly made its mark in Perth, evolving into a community hub where people come together to delight over delicious pastries, cakes, and desserts. Julia has now launched a second location – Crumbs in the Wall in Osborne Park. 
Sponsor – R. MOORE & SONS
Presenter – Stuart Davis
Winners Video
Media Release

Established in 1920, R. Moore and Sons (RMS) is a world-class company providing a vital link in the supply chain for OEMs and major repairers. RMS partner with these organisations as they undertake extensive remanufacturing programs, enabling multiple life cycles of components for their customers in power generation, mining, defence, shipping, rail, transport and agriculture. With a smart shop floor factory based in Kewdale, the service RMS offers is elite and end-to-end, lowering costs, emissions, and overall environmental impacts for their customers for over 102 years. 
Winner: The Grout Guy
Accepted By: Brad Young 
In just over a decade, Brad Young has grown The Grout Guy from a one-man van operation to now employing 110 full-time staff in Perth and many other cities around Australia.  
The Grout Guy, specialise in regrouting, waterproofing and tiling in your local community and are proud of their reputation and work ethic that they offer their clients. They also give an on-the-spot analysis and obligation free quote. 
Having gone from strength to strength the business has increased turnover of nearly $6m in the last financial year. They put their success down to being customer focussed, being efficient and a great place to work. 
Sponsor – FLINTEL
Presenter – Nathan Cheung
Winners Video
Media Release

 Flintel is a successful WA-based Communications company. We deliver quality internet & telephony service for our business clients nationally. We offer a full technical team to support your internet service, with an incomparable customer focus Flintel is the preferred supplier to Business. Our tailored solutions offer customers fast, reliable, internet connectivity. Let Flintel take care of all your communication needs so you can take care of your business. Make Flintel your Telco & communications partner!
Winner: Melissa Filipino Shop
Accepted By: Melissa Aguasa 
When Melissa Aguasa, the owner, and Manager of Melissa's Filipino Shop, first arrived in Perth she worked odd jobs and put her savings towards helping her husband pay the bills and save for her business idea. After putting in many hard years, the opportunity came up for her to own her own supermarket, bakery, and restaurant. Today, Melissa's Filipino Shop is a community friendly hub for Filipinos in WA, stocking a wide range of affordable products.  
Melissa also believes that an integral part of the business is social responsibility and proudly gives back to her community where she can. 
Hall of Fame Inductee – presented by Hon Consul Philippines, Virma Symons  
Melissa Filipino Shop was awarded the 2021 Business Migrant of the Year Award and in 2022 the Innovation & Creativity Award, now in 2023 with their 3rd small business award tonight, Melissa Aguasa & Melissa Filipino Shop enter the Belmont & Western Australian Small Business Awards 'Hall of Fame'. 
Presented by Cassie Rowe, MLA, Member for Belmont, Past Chair Belmont BEC
Winner:  Cake Twist by Kim
Accepted By:  Kim Nguyen
Winners Video
Media Release

Kim Nguyen is all about baking with a creative twist, crafting edible masterpieces that are not only heavenly to the taste, but will also be remembered for a long time after. This is why she founded CAKE TWIST BY KIM – a Kewdale home-based boutique located in Kewdale specialises in custom-made cakes, with original and unique product designs guaranteed to stand out at your events. Your cakes will be handcrafted with love right from Kim's kitchen, using different techniques and mediums from buttercream, fondant and sugar art to flowers, hand paintings, and edible printing… catering sincerely to your ideas and needs. 
Presented by Louise Percy, Patron, Belmont BEC
Winner:  Gather Foods
Accepted By:  Gerry Matera
Winners Video
Media Release

Gather Foods is a majority Aboriginal-owned and led business, which means they're different. Good different.  
Gerry Matera outlines that Gather Foods means they're diverse and inclusive by nature, which is more innovative, not only in their approach to creating food experiences, but in their social mission. From small-batch native-food-inspired condiments to native ice cream, Gather Foods can do it all, and have corporate catering clients like UGL, Synergy, FML and RAC!